6 May 2019
4th HAEE International Conference | International Event
Athens, Greece
from 06/05/2019, 08:30 to 08/05/2019, 18:00
HAEE - Hellenic Association for Energy Economics (Greek affiliate of IAEE - The International Association for Energy Economics) is organizing the 4th HAEE International Conference that will take place in Athens, Greece, between 6-8 May 2019, and will focus on challenging energy, economic and environmental issues. The Conference aims at providing an international forum for the exchange of ideas, research results, and experiences among experts and professionals engaged in academic, business, government, national and international organizations, working in all areas related to energy, environment and economy.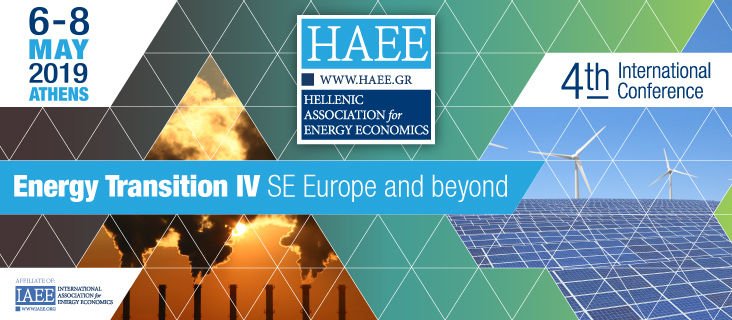 Following the success of the previous three Annual Conferences, this year's Conference will host as speakers more than 200 leaders and opinion makers from the international and Greek energy scene.
European and International Institutions, and Industry representatives will focus on important topics that relate to the ongoing energy transition to a low-carbon economy, such as: global and EU climate policy; energy revolutions of the 21st century; investment opportunities and technological innovations; policies and measures towards a European Energy Roadmap to 2050; regional geopolitical uncertainty and challenges in gas supply and transportation; energy storage developments; smart meters and technologically advanced electricity grid options; renewables' penetration in the electricity mix; green transportation and behavioral energy economics among others.
Take a look at the highlights of the 3rd HAEE International Conference and stay tuned for more updates!