REGISTER
IMPORTANT DATES
Abstract Submission Deadline
22/02/2019
Notification of abstract acceptance
11/03/2019
Submission of full papers
15/04/2019
6 May 2019
4th Annual Symposium | International Event
Divani Caravel Hotel, Athens, Greece
from 06/05/2019, 08:30 to 08/05/2019, 18:00
KEYNOTE SPEAKER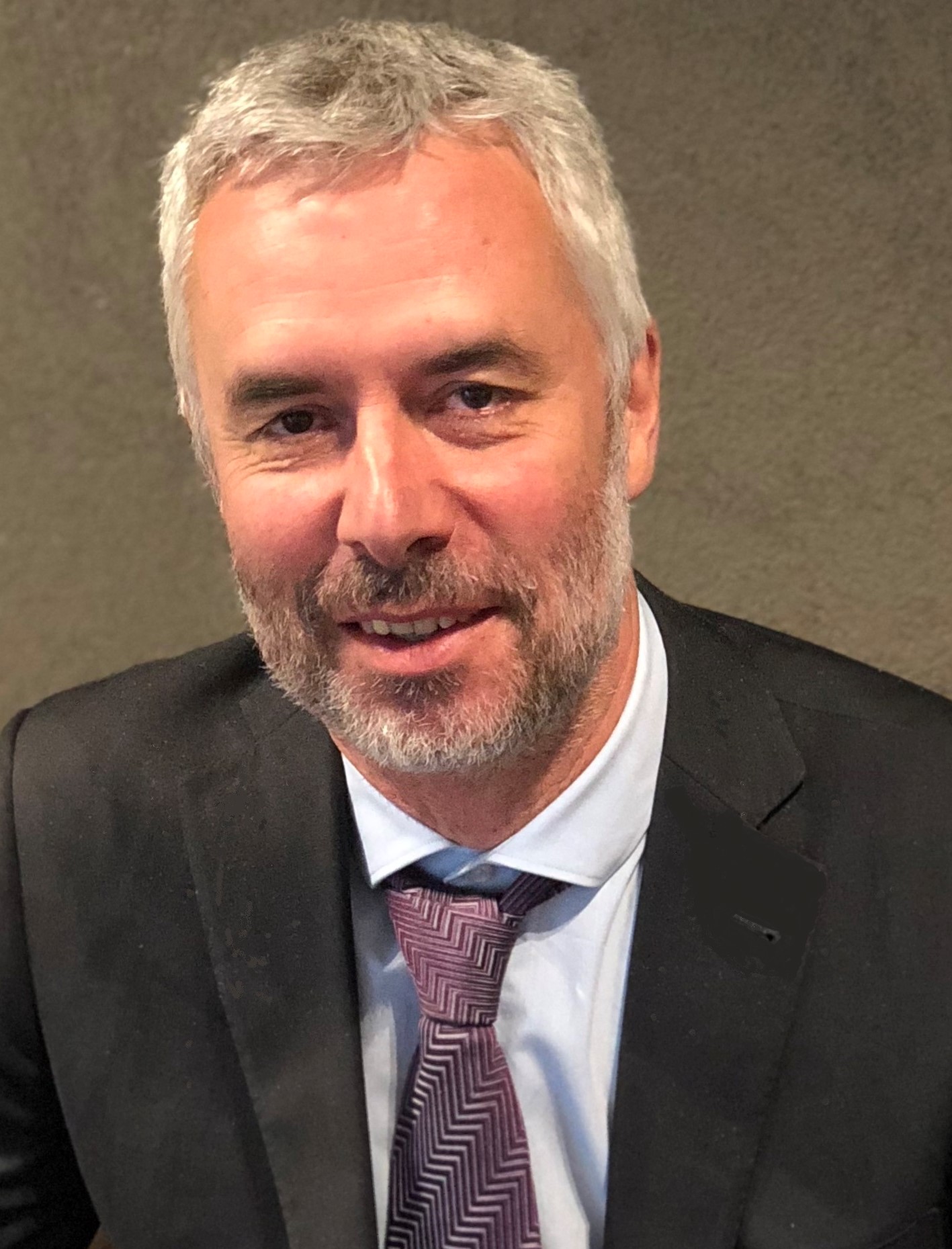 Christophe Bonnery
President, International Association for Energy Economics; Senior Vice President, Economics & Prospective, Enedis
KEYNOTE SPEAKER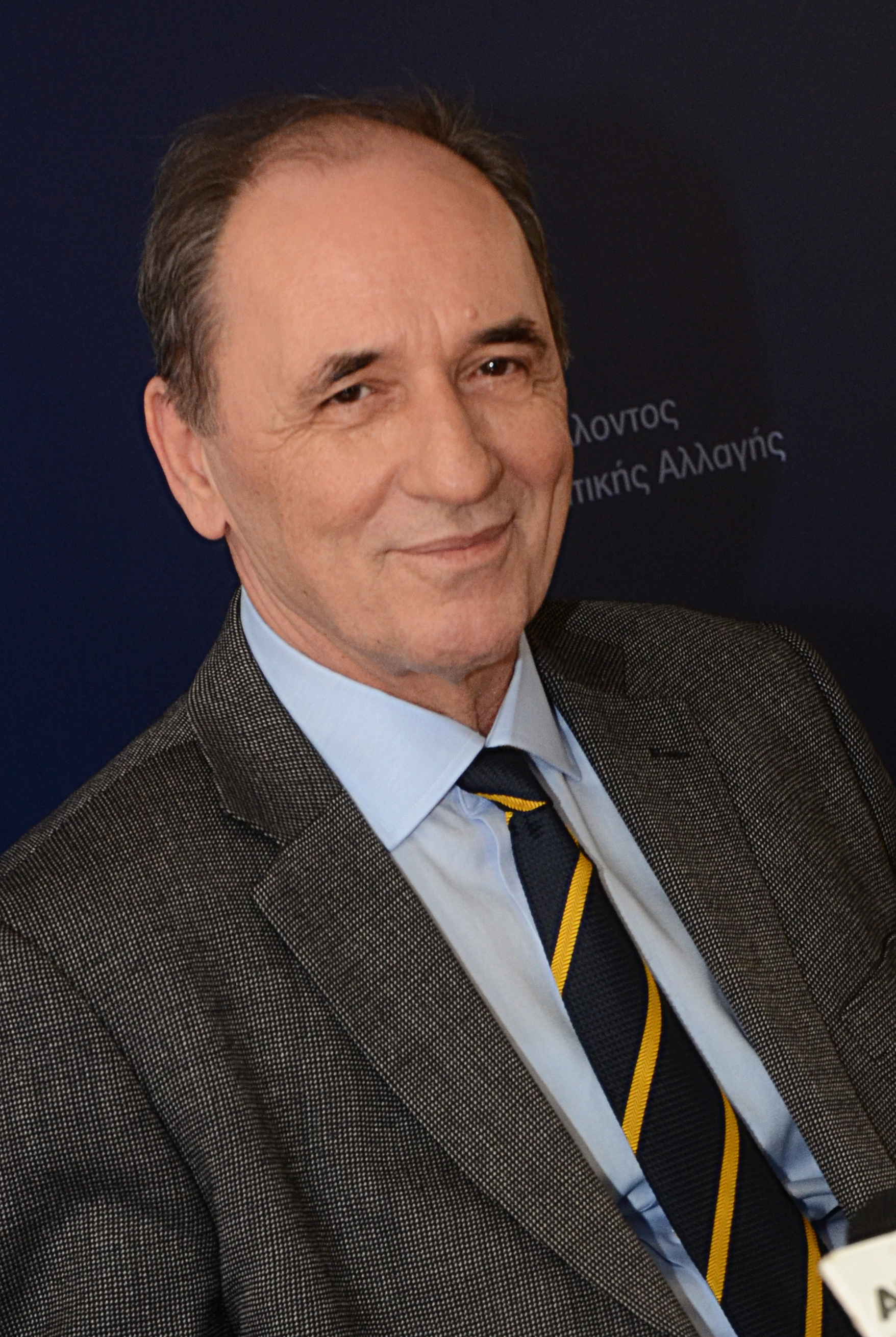 George Stathakis
Minister of Environment & Energy, Greece
KEYNOTE SPEAKER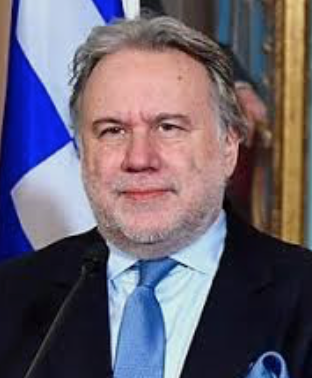 George Katrougalos
Minister of Foreign Affairs, Greece
KEYNOTE SPEAKER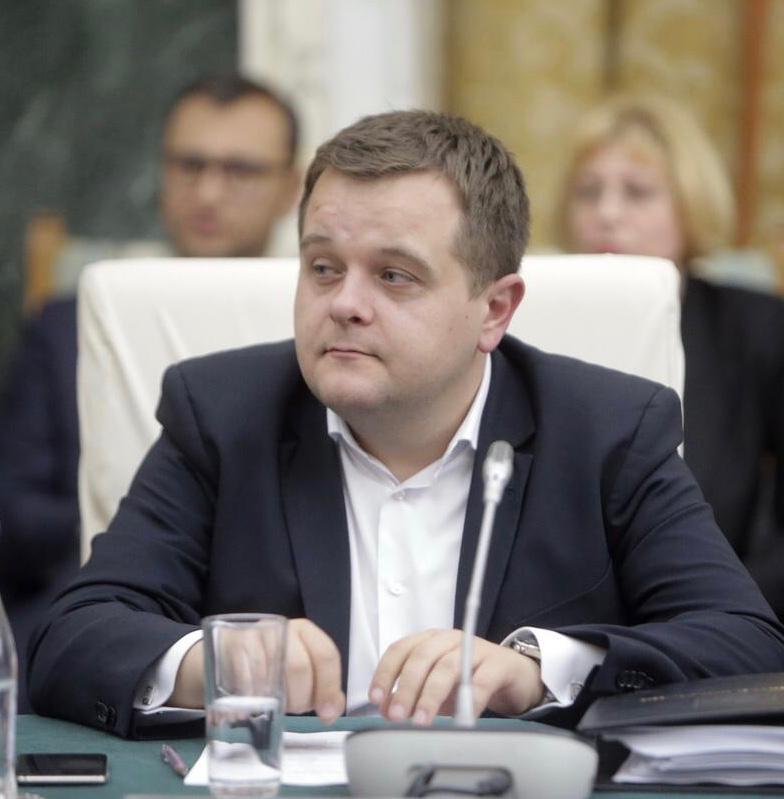 Tudor Buzatu
Secretary of State, Romania
KEYNOTE SPEAKER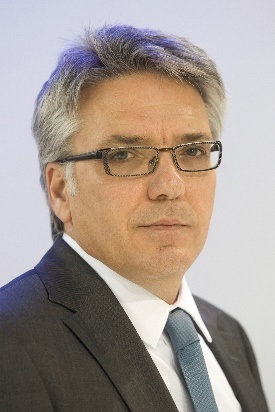 Michalis Verroiopoulos
Secretary General for Energy & Mineral Resources, Ministry of Environment & Energy, Greece
KEYNOTE SPEAKER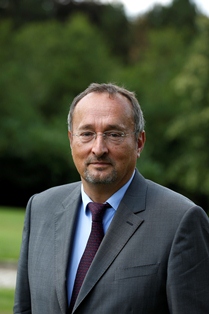 Christophe Chantepy
Ambassador of France to Greece
KEYNOTE SPEAKER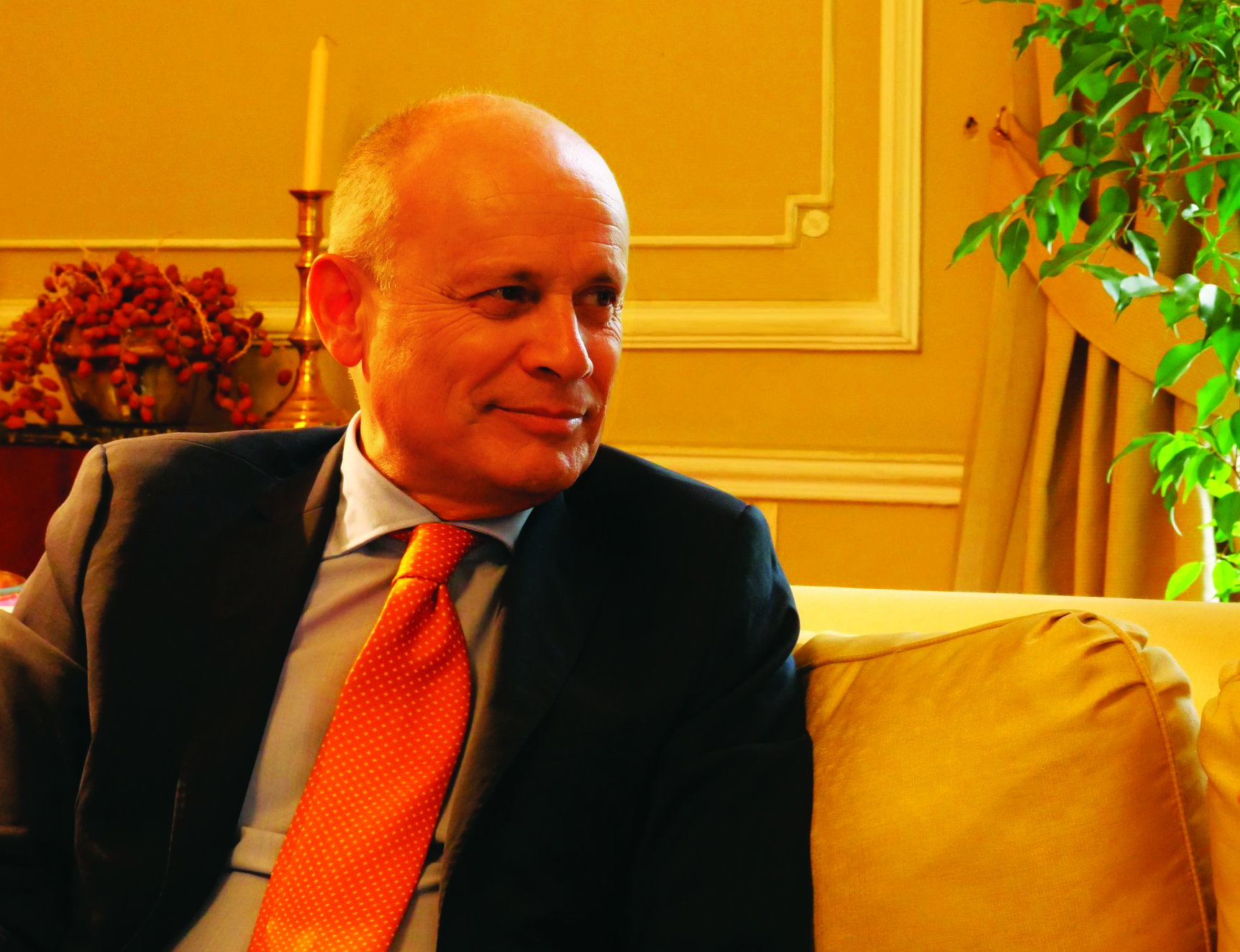 Efisio Luigi Marras
Ambassador of Italy to Greece
KEYNOTE SPEAKER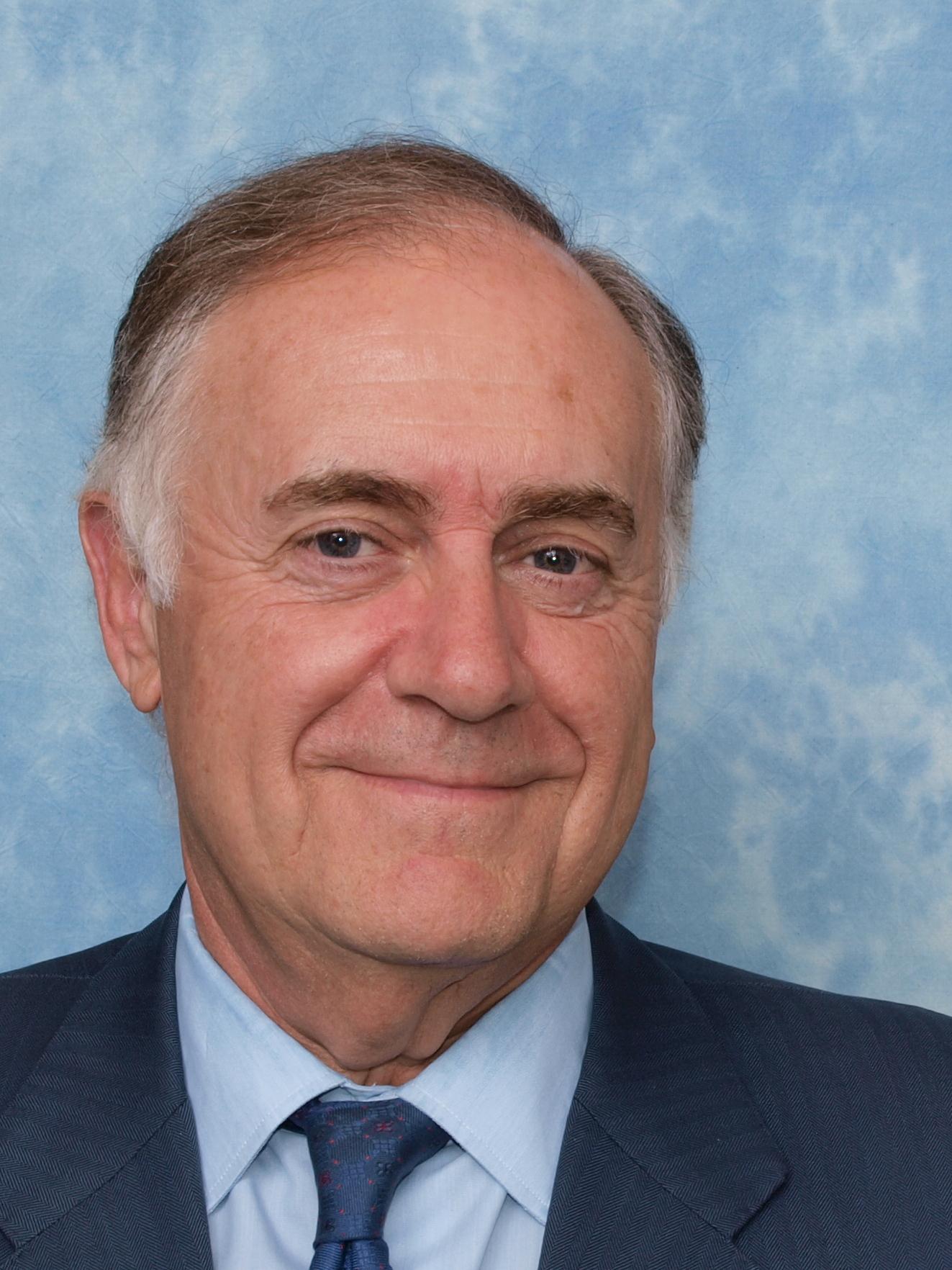 Enrique Viguera Rubio
Ambassador of Spain to Greece
KEYNOTE SPEAKER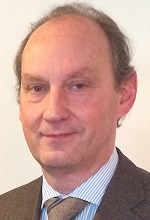 Luc Liebaut 
Ambassador of Belgium to Greece
KEYNOTE SPEAKER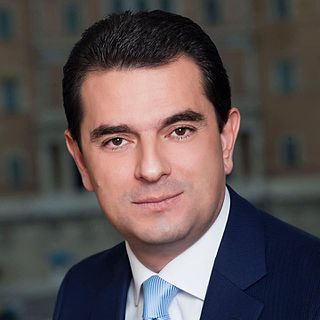 Kostas Skrekas
MP, New Democracy Party, Head of Energy, Environment & Climate Change Sector; frm. Minister of Development and Competitiveness
KEYNOTE SPEAKER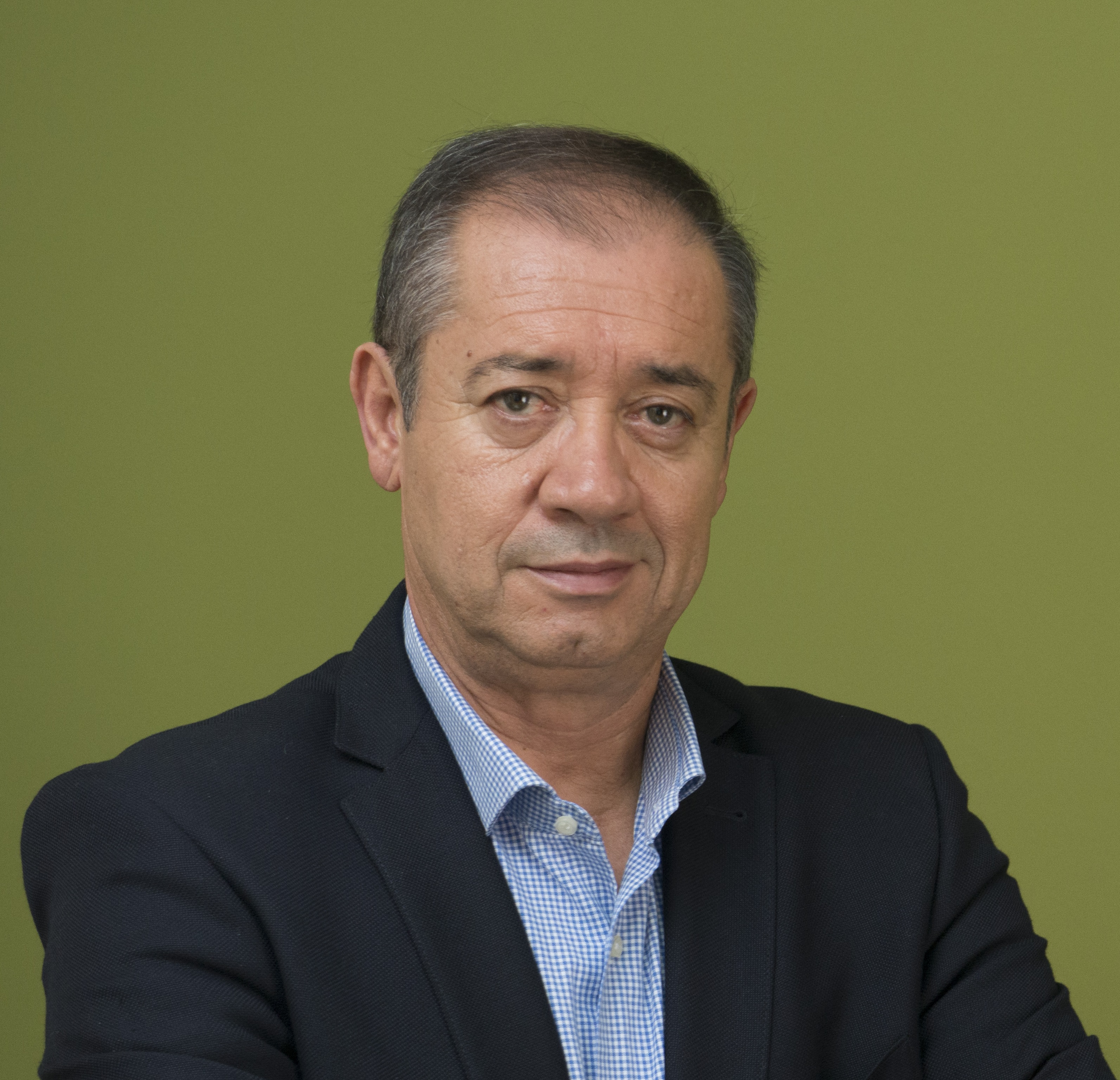 Giorgos Arvanitidis
Member of the Parliament B' Thessaloniki, Director of Environment & Energy Sector, Democratic Coalition
KEYNOTE SPEAKER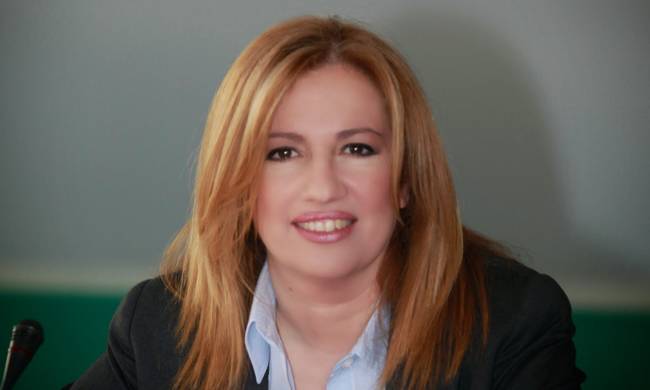 Fofi Gennimata
President, Political Party "Movement for Change"
TBC
KEYNOTE SPEAKER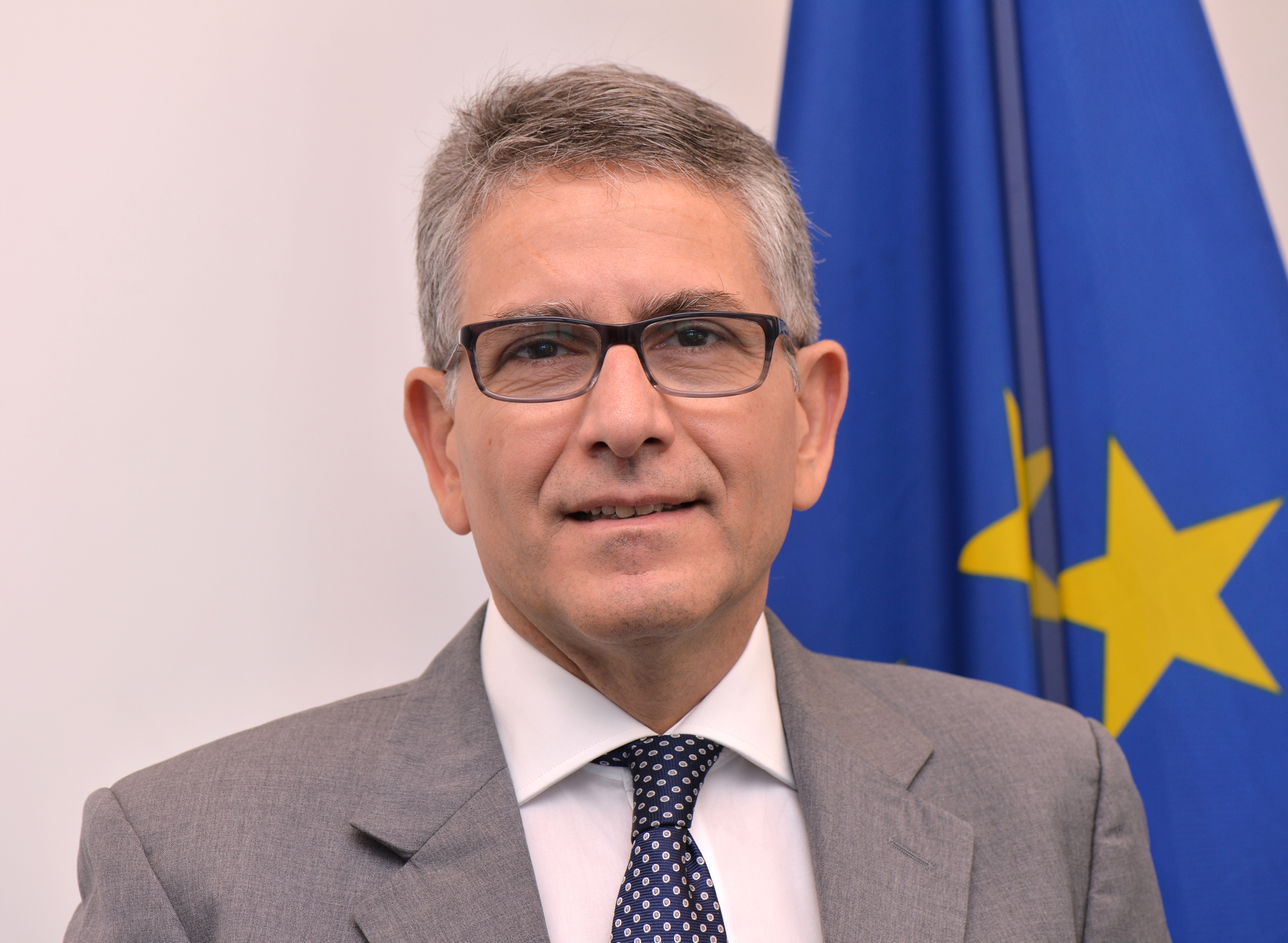 Gerassimos Thomas
Deputy Director General, DG Energy, European Commission
KEYNOTE SPEAKER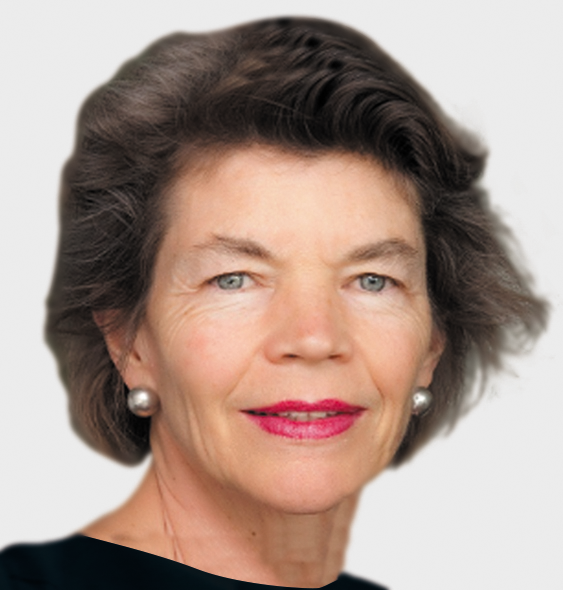 Megan Richards
Director, Energy Policy, DG Energy, European Commission
KEYNOTE SPEAKER
Maria Spyraki
Member of the European Parliament, New Democracy
KEYNOTE SPEAKER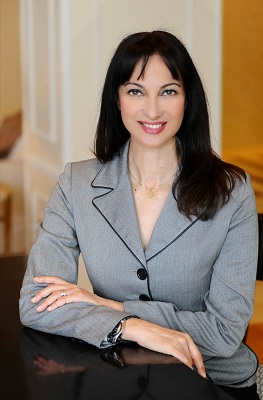 Elena Kountoura
Minister of Tourism, Greece
KEYNOTE SPEAKER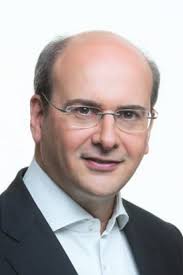 Kostis Hatzidakis
Vice President of the New Democracy Party
KEYNOTE SPEAKER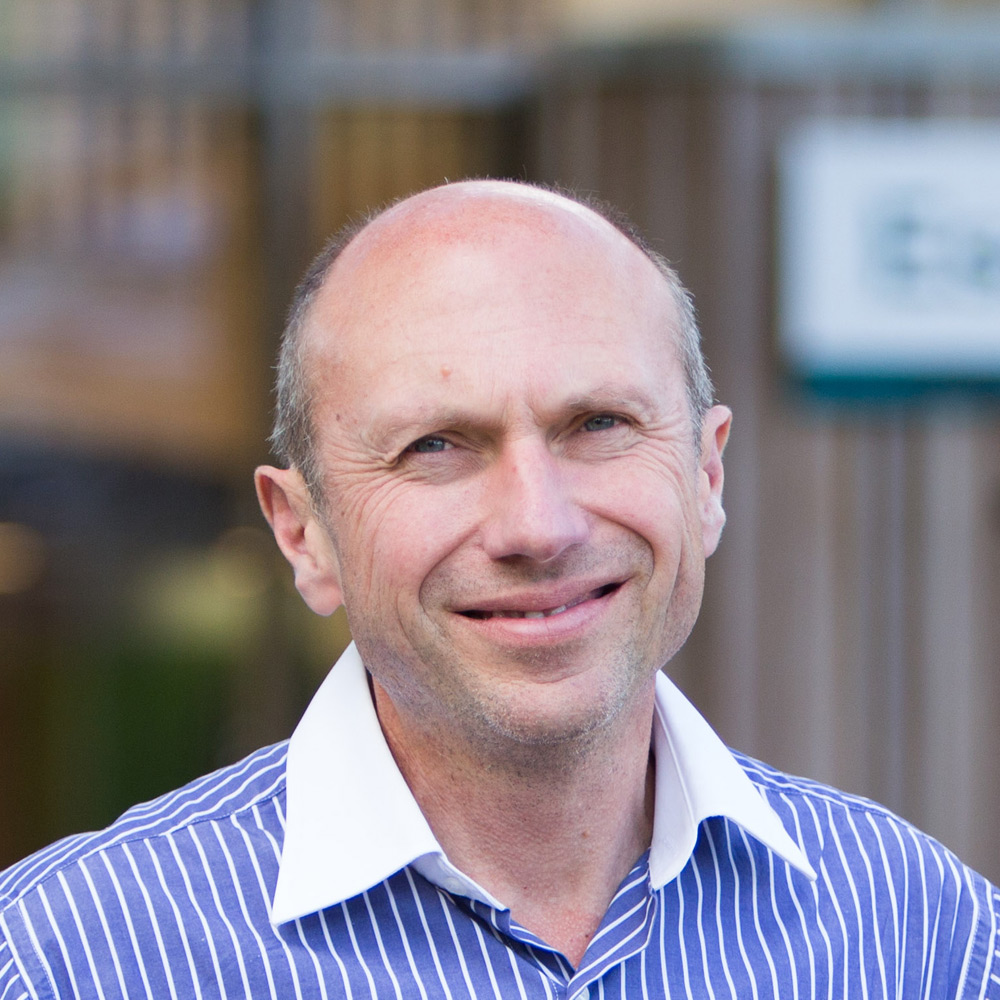 Geoffrey Wood
Dean & Professor, Essex Business School
KEYNOTE SPEAKER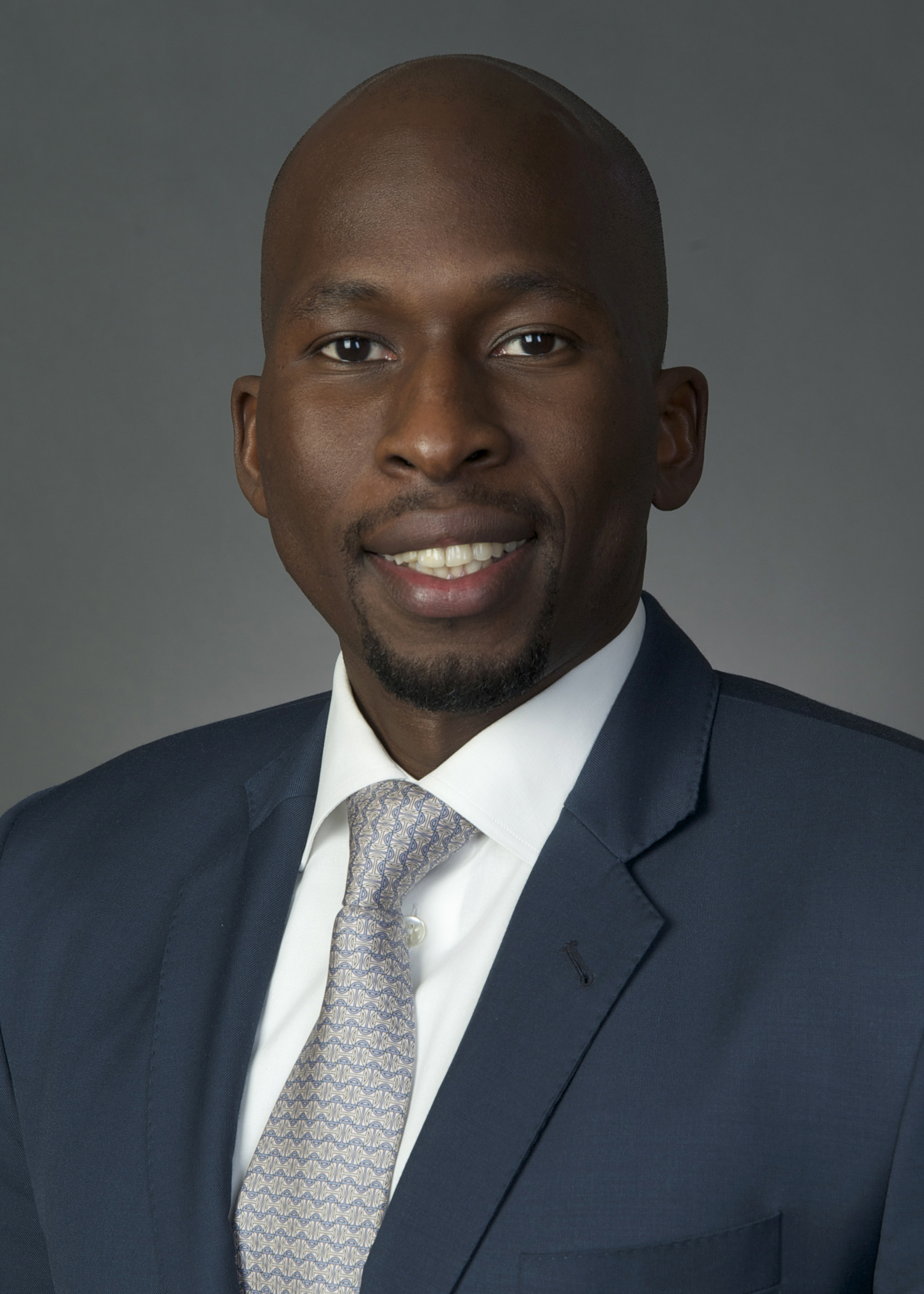 Mamadou - Abou Sarr
Senior VP, Global Head of Environmental Social and Governance (ESG), Northern Trust Asset Management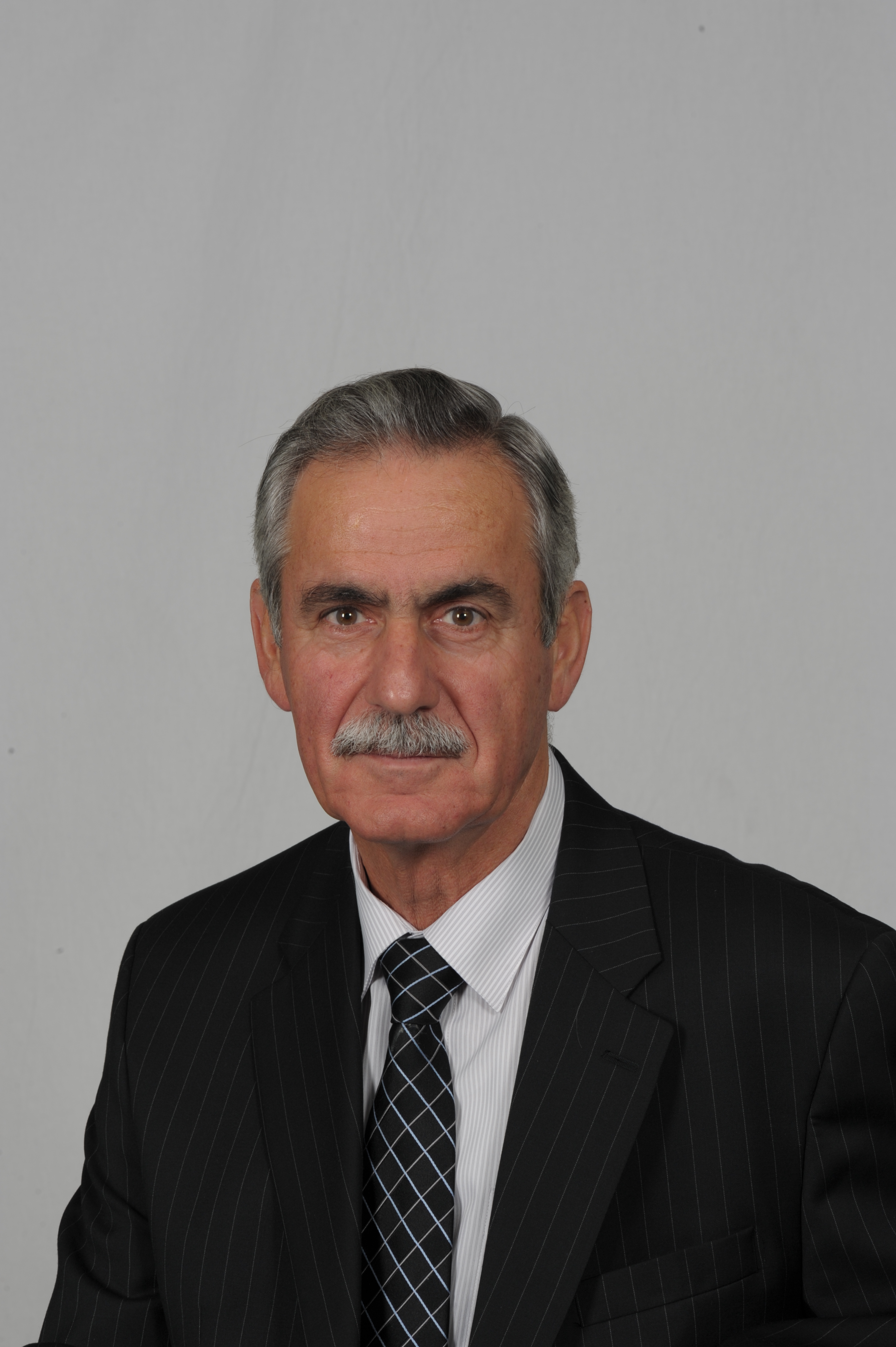 Michael Andreou
Secretary Board of Directors, Natural Gas Public Company, Cyprus, DEFA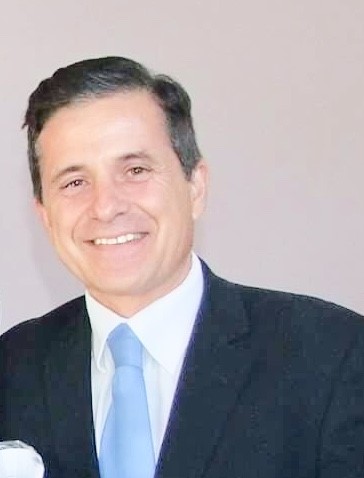 Konstantinos Aravossis
Assoc. Professor National Technical University Athens, President Greek Waste to Energy Research and Technology Council - WTERT , Environmental Advisor to the President of New Democracy Party
Argyro Banila
Deputy Head of Specialized Lending, National Bank of Greece (NBG)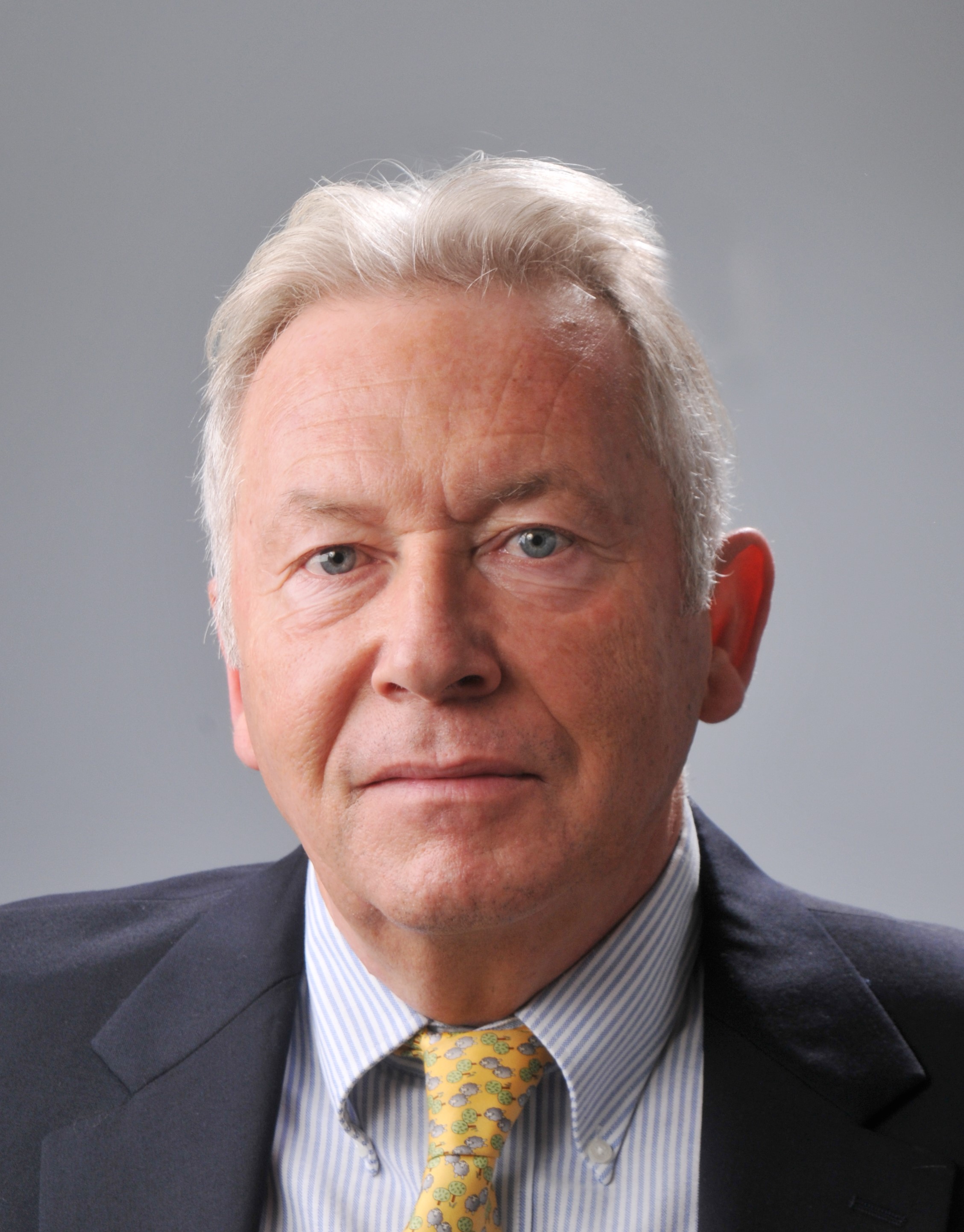 Yannis Bassias
Chairman & CEO, Hellenic Hydrocarbons Resources Management SA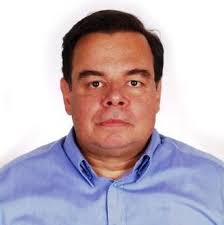 Sotirios Manolkidis
Vice President A, Regulatory Authority for Energy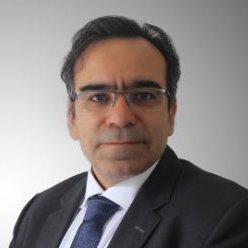 Maher Chebbo
Executive Officer – Chief Innovation Officer, GE Digital Energy Solutions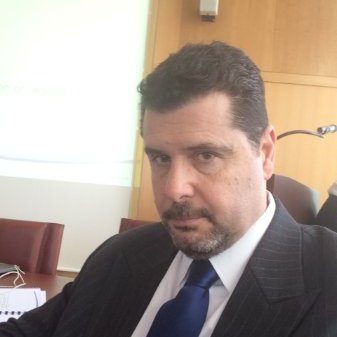 Nick Frydas
Senior Energy Specialist, IFC - International Finance Corporation

Samuele Furfari
President of the European Society for Engineers and Industrialists (SEII), Professor of the geopolitics of energy at the 'Université Libre de Bruxelles; frm. Adviser to the General Director of DG Energy, European Commission

Reinhard Haas
Professor, Institute of Energy Systems and Electric Drives, Vienna University of Technology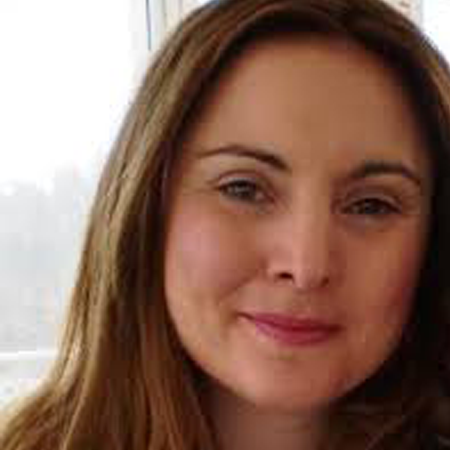 Nektaria Karakatsani
BoD Member, Regulatory Authority for Energy (RAE)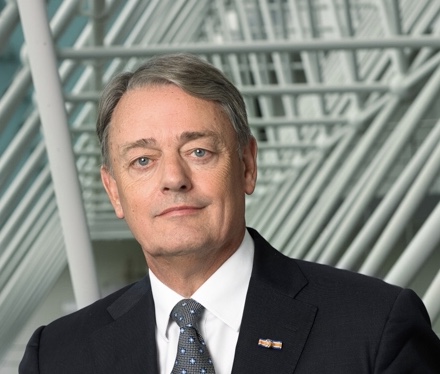 Marcel Kramer
Energy and Infrastructure Consultant, President of the Energy Delta Institute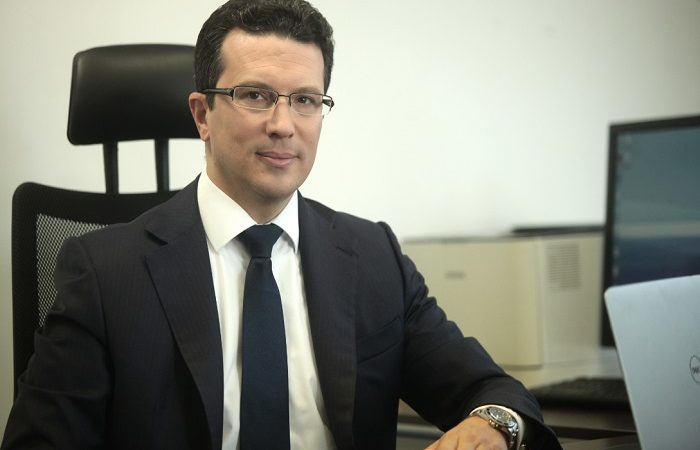 Riccardo Lambiris
CEO, Hellenic Republic Asset Development Fund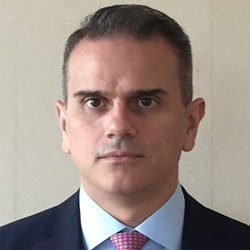 Loukas Lazarakis
Chief Executive Officer, Nostira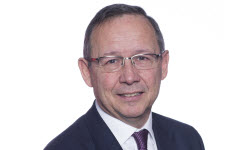 Jean - Marc Leroy
Head of Gas Unit; President of Gas Infrastracture Europe, Engie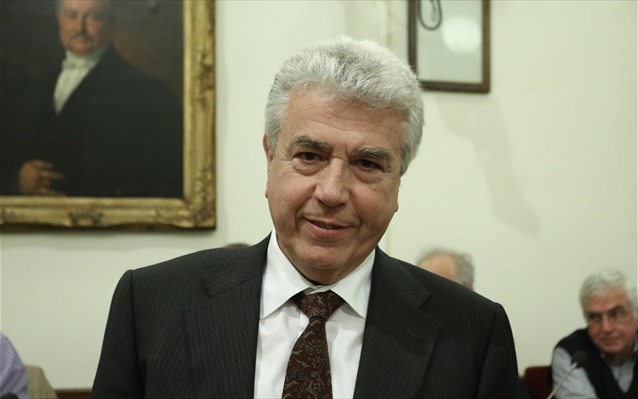 Emmanouil Panagiotakis
Chairman & CEO, Public Power Corporation SA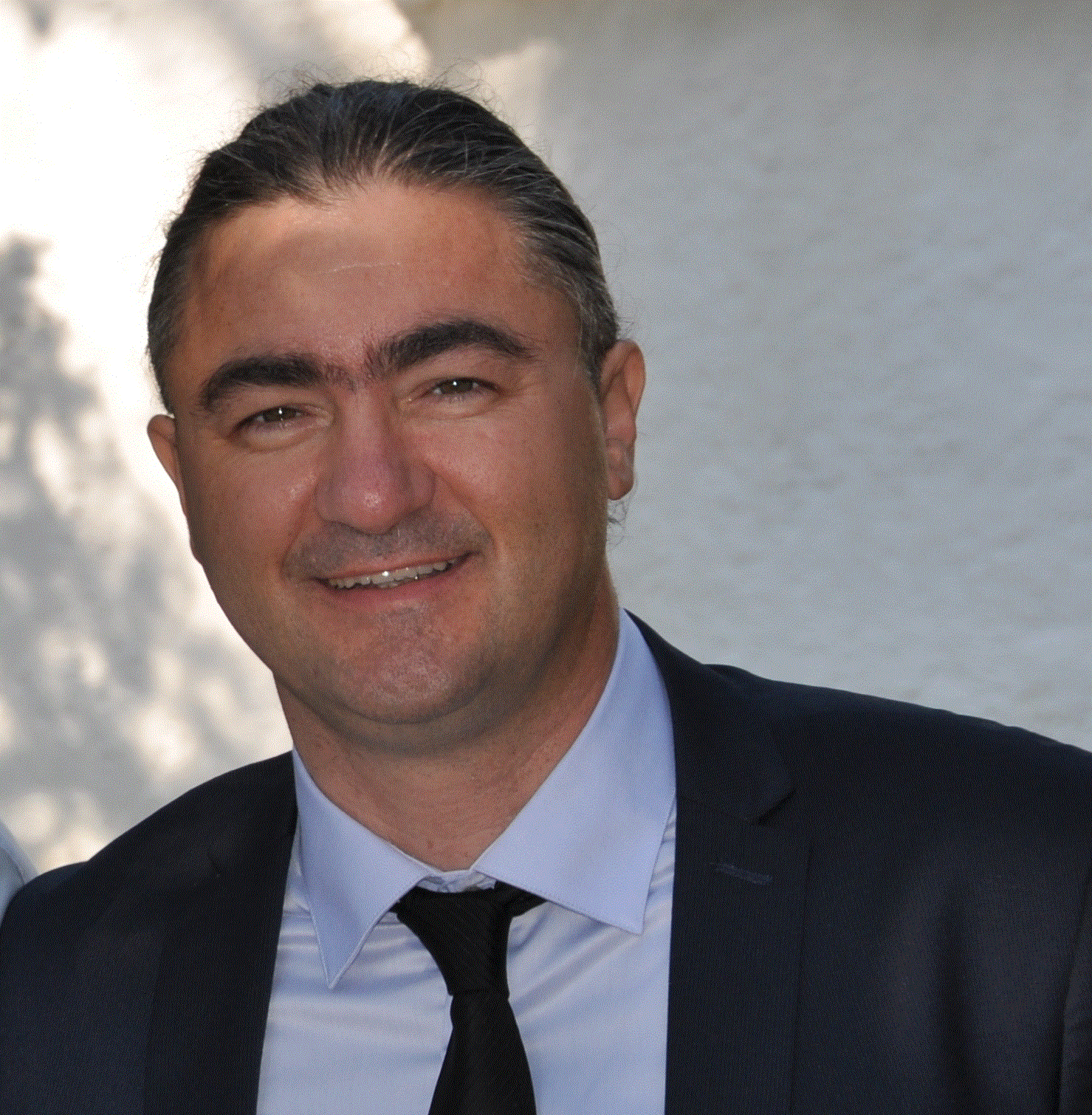 Dionyssis Papachristou
Director, Press & Public Relations Office, Regulatory Authority for Energy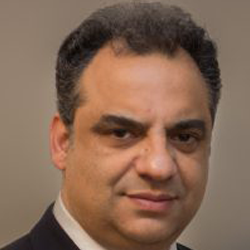 Michael E. Philippou
CEO, Hellenic Energy Exchange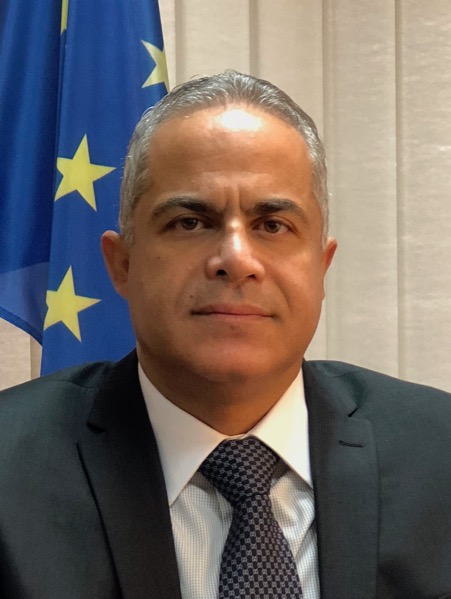 Andreas Poullikkas
Chairman, Cyprus Energy Regulatory Authority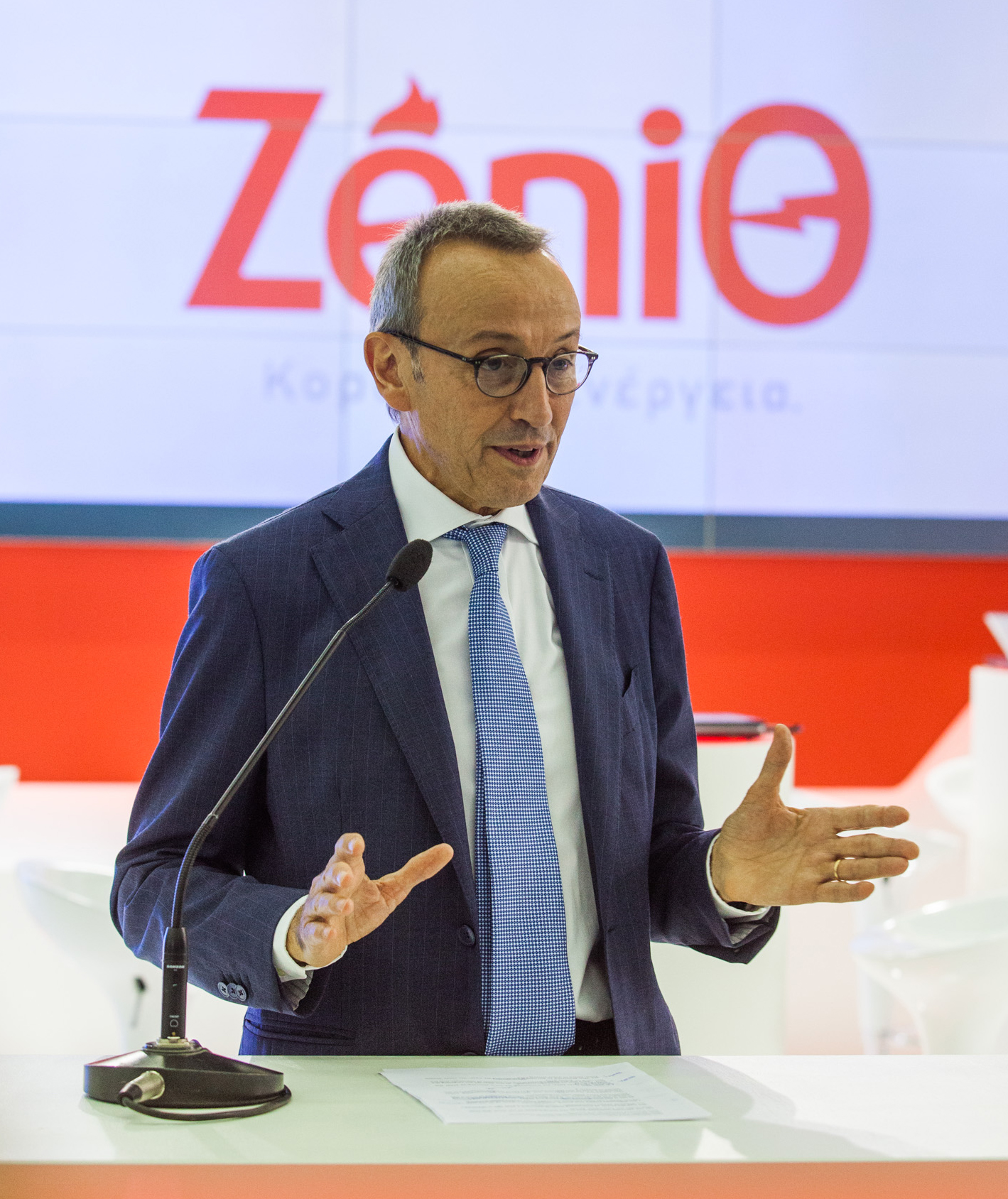 Federico Regola
General Manager, ZENITH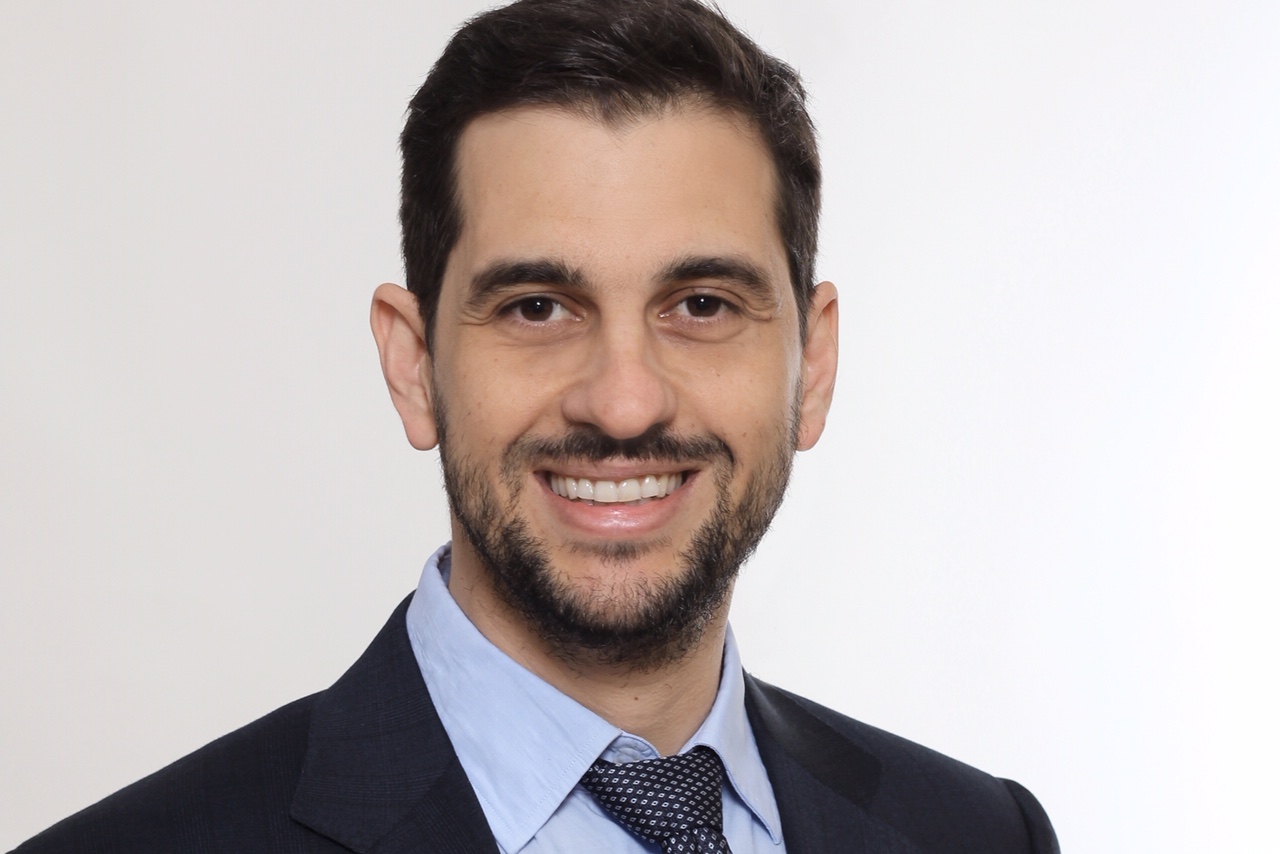 Thomas Nikolakakis
Associate Analyst, Energy Systems Modeling at International Renewable Energy Agency (IRENA)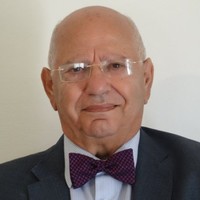 Mamdouh Salameh
International Oil Economist Visiting Professor, ESCP Europe Business School, London.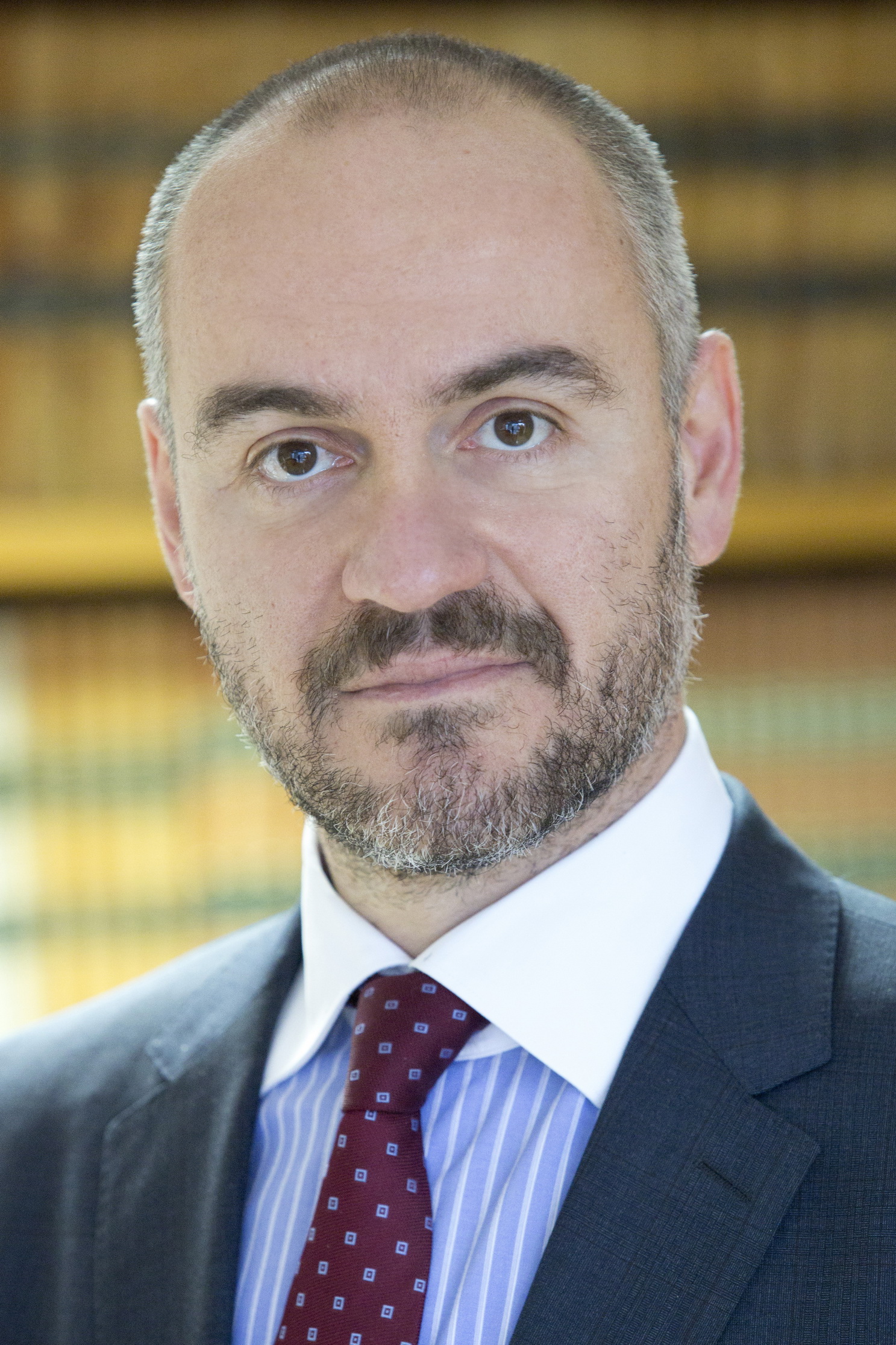 Athanasios Savvakis
President of the Federation of Industries of Greece (SBE) & President of EnEx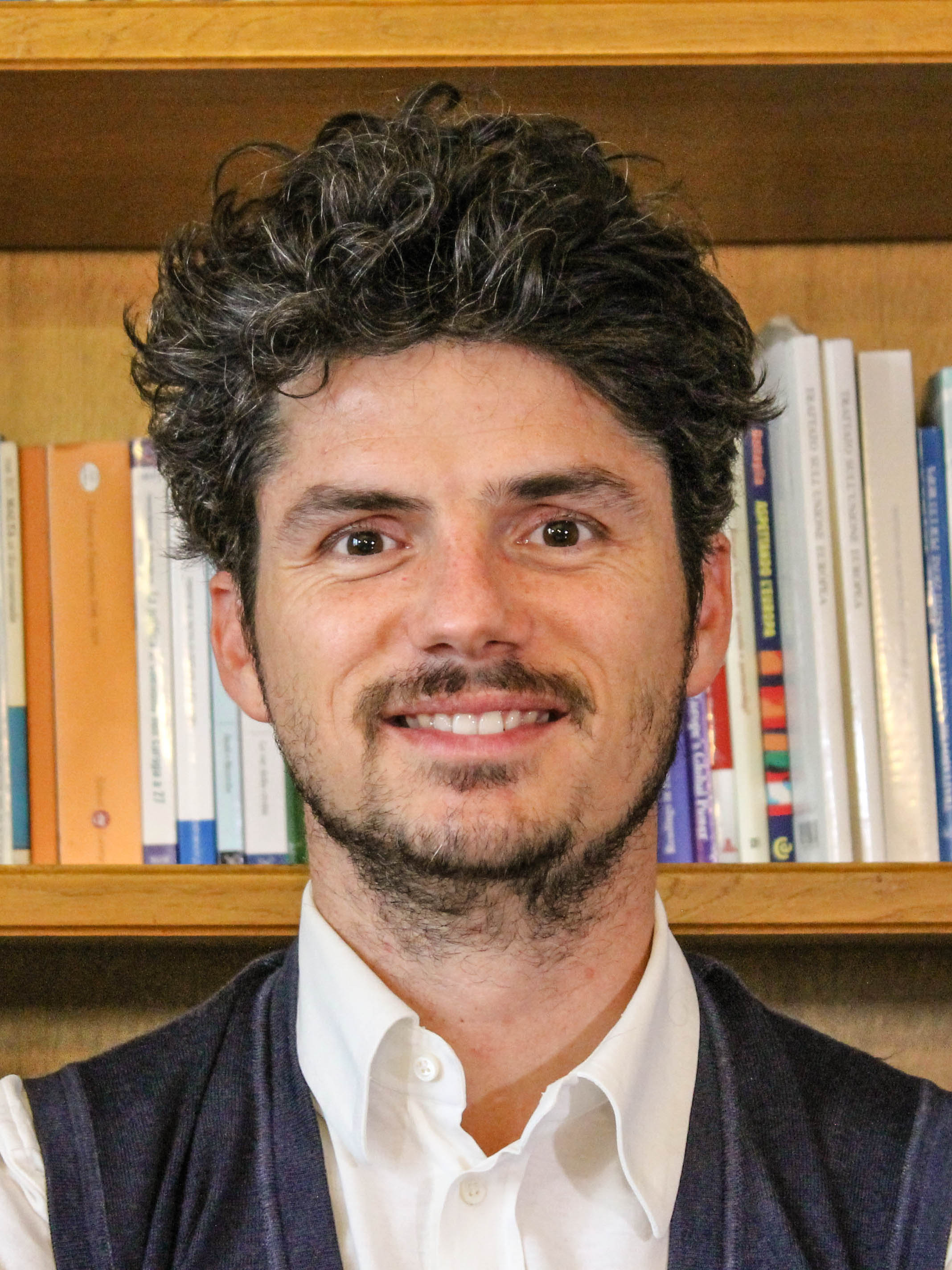 Nicolò Sartori
Head of Programme | Energy, Climate & Resourses IAI | Istituto Affari Internazionali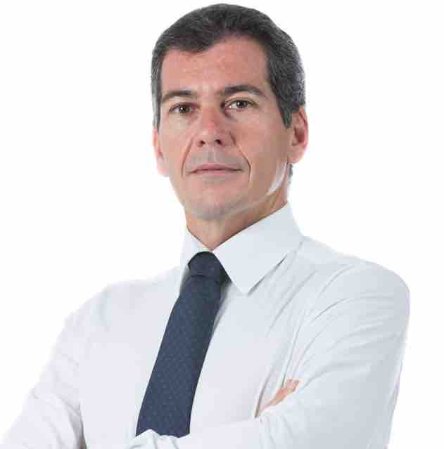 Gianfranco Scalabrini
Partner, 3H Partners; Professor of Energy Markets, Luiss Guido Carli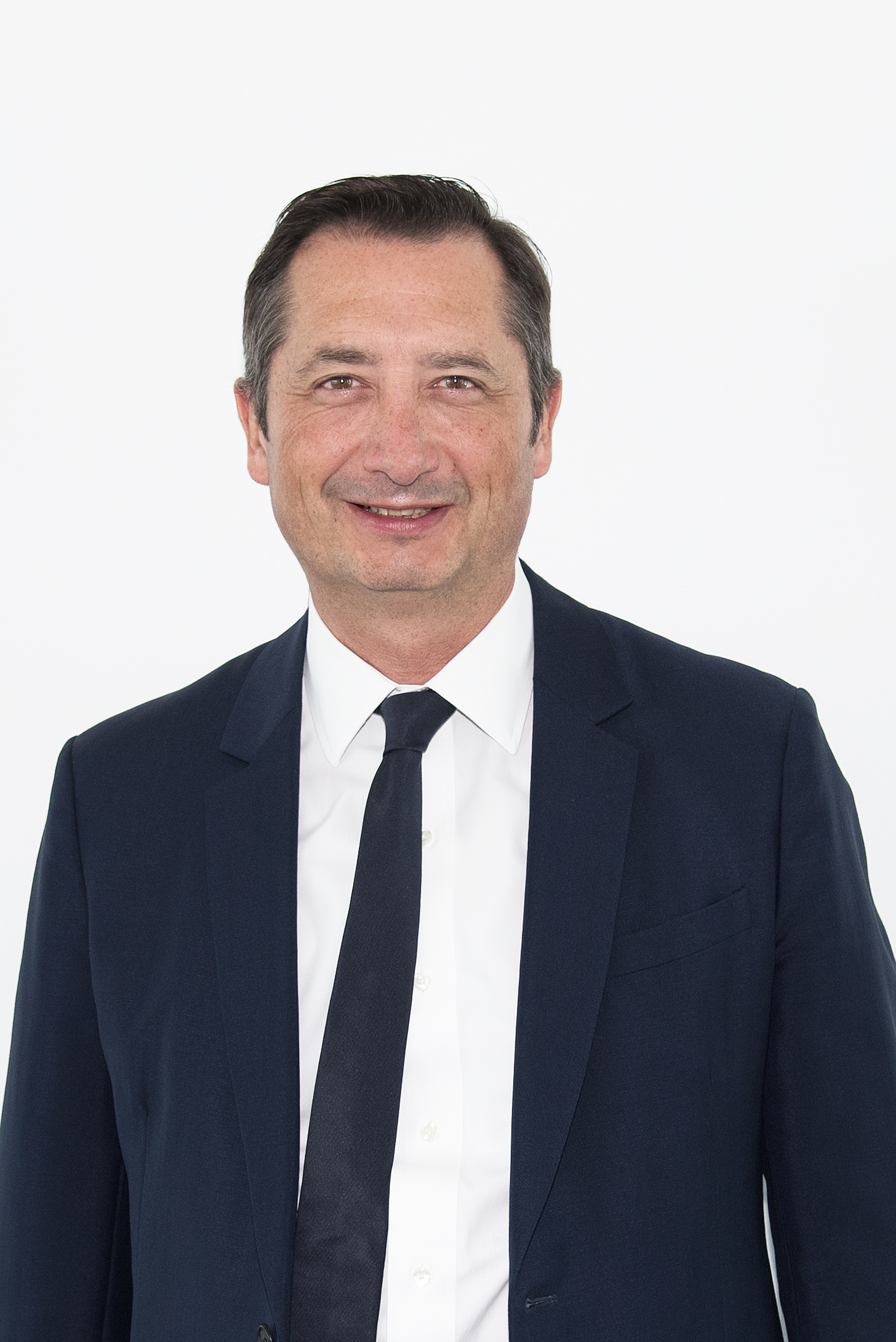 Eric Scotto
CEO, Akuo Energy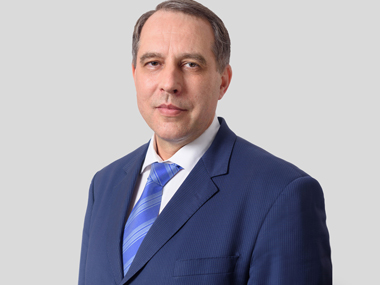 Yury P. Sentyurin
Secretary General, Gas Exporting Countries Forum
Ashutosh Shastri
BoD Member; Expert, Global Gas Centre-World Energy Council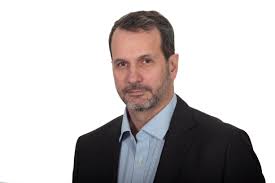 Dimitris Tzortzis
Chief Executive Offficer, DEPA SA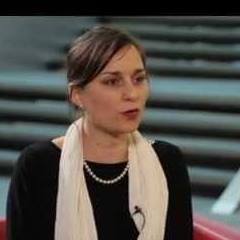 Lucie Roux
Senior Writer – LNG News and Analysis, S&P Global Platts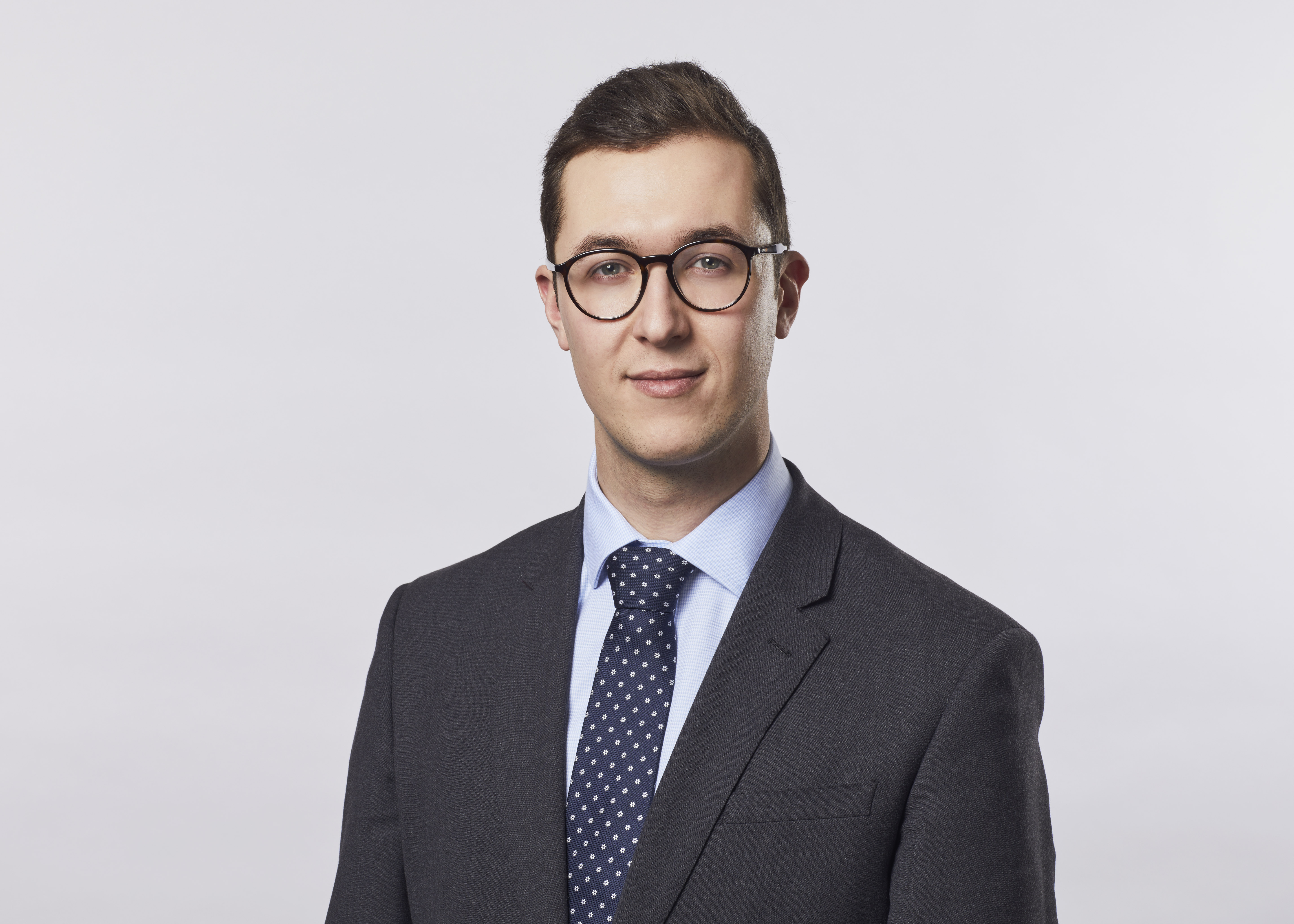 Arthur Richier
Senior Pricing Specialist – Tanker Markets, S&P Global Platts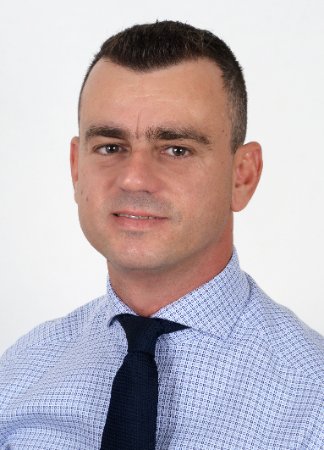 Dimitrios Parpairis
GE - Power Services - Managing Director Balkans & West Caspian
Andreas Shiamishis
Deputy CEO & CFO, HELPE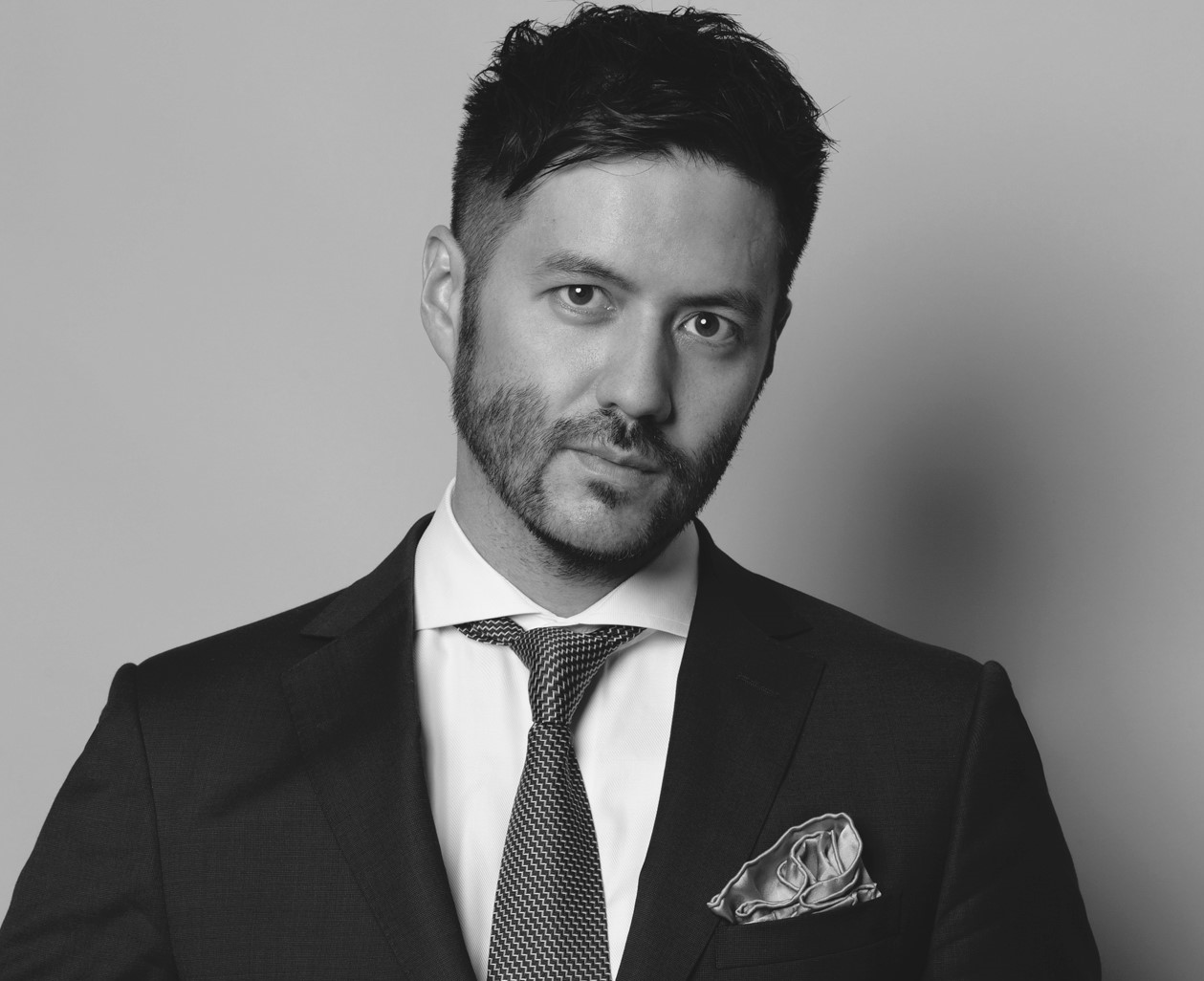 Mikael Allan Mikaelsson
Europe Head of Energy Research & Innovation at UK Foreign Office and Dept. Business, Energy & Industrial Strategy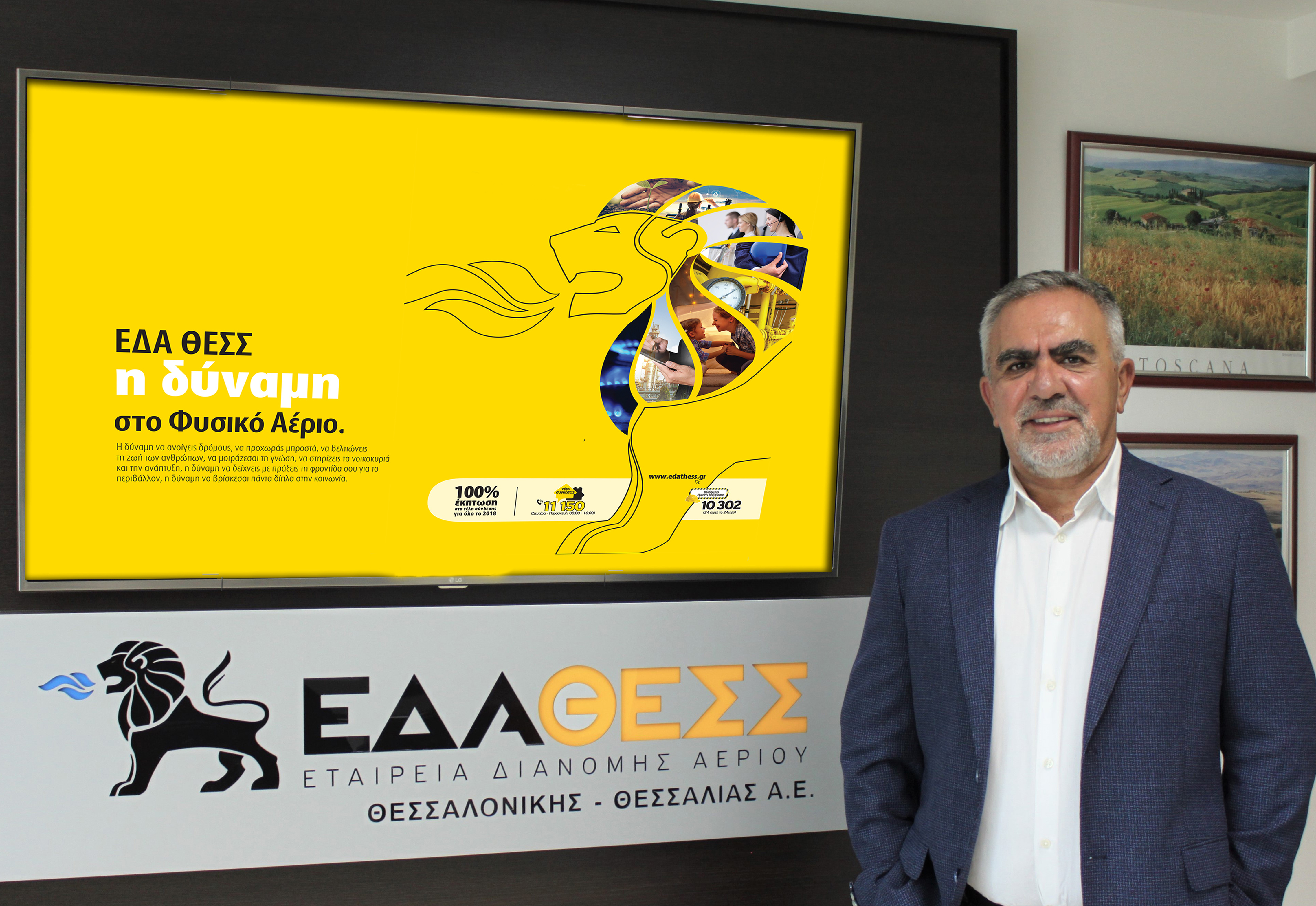 Leonidas Bakouras
Director - General, EDA Thessalonikis - Thessalias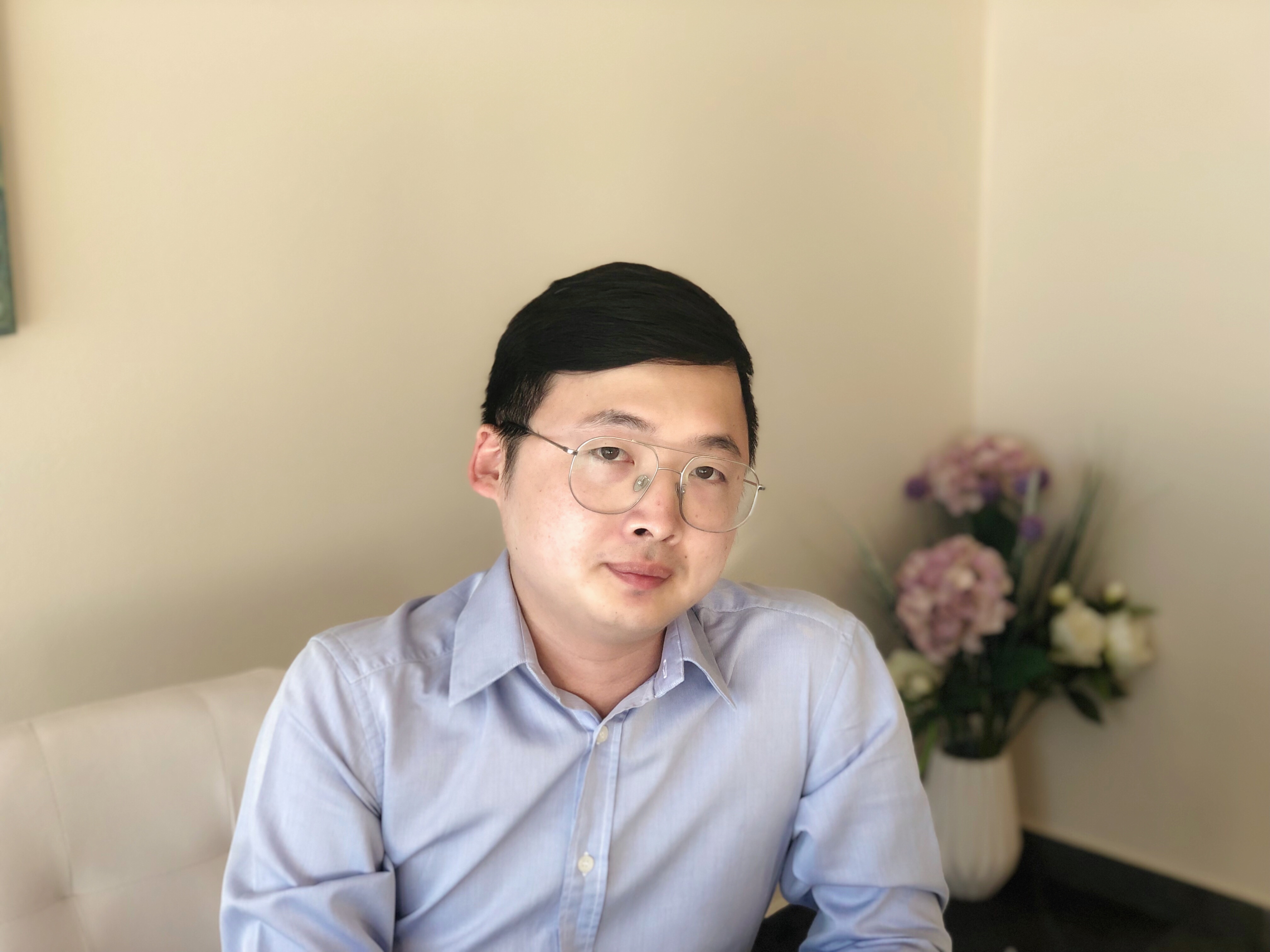 Eric Liu
Project Director, Suntech Power, Greece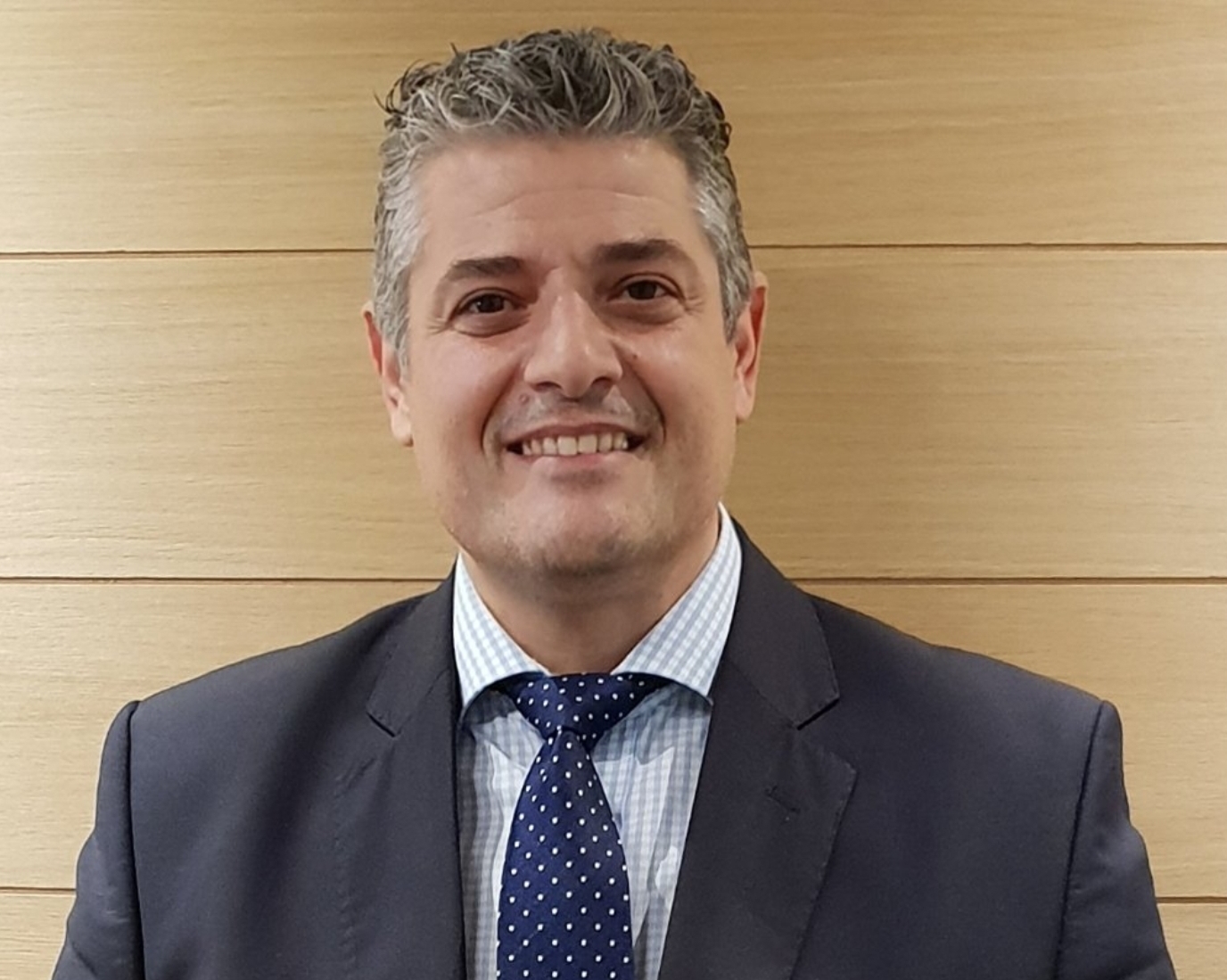 Ιοannis Mitropoulos
General Manager, EPA Attiki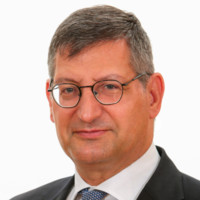 Pavlos Mylonas
CEO, National Bank of Greece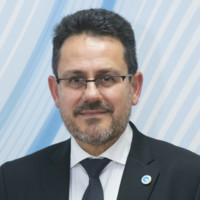 Nicola Battilana
CEO, DESFA SA, Greece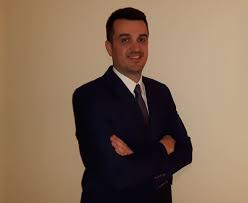 Panagiotis Gatos
Senior Sales Manager Greece & Cyprus Onshore Wind | GE Renewable Energy

William Laitinen
Economic Affairs Adviser, US Embassy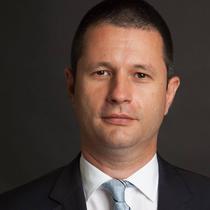 Victor Grigorescu
frm. Minister of Energy, Romania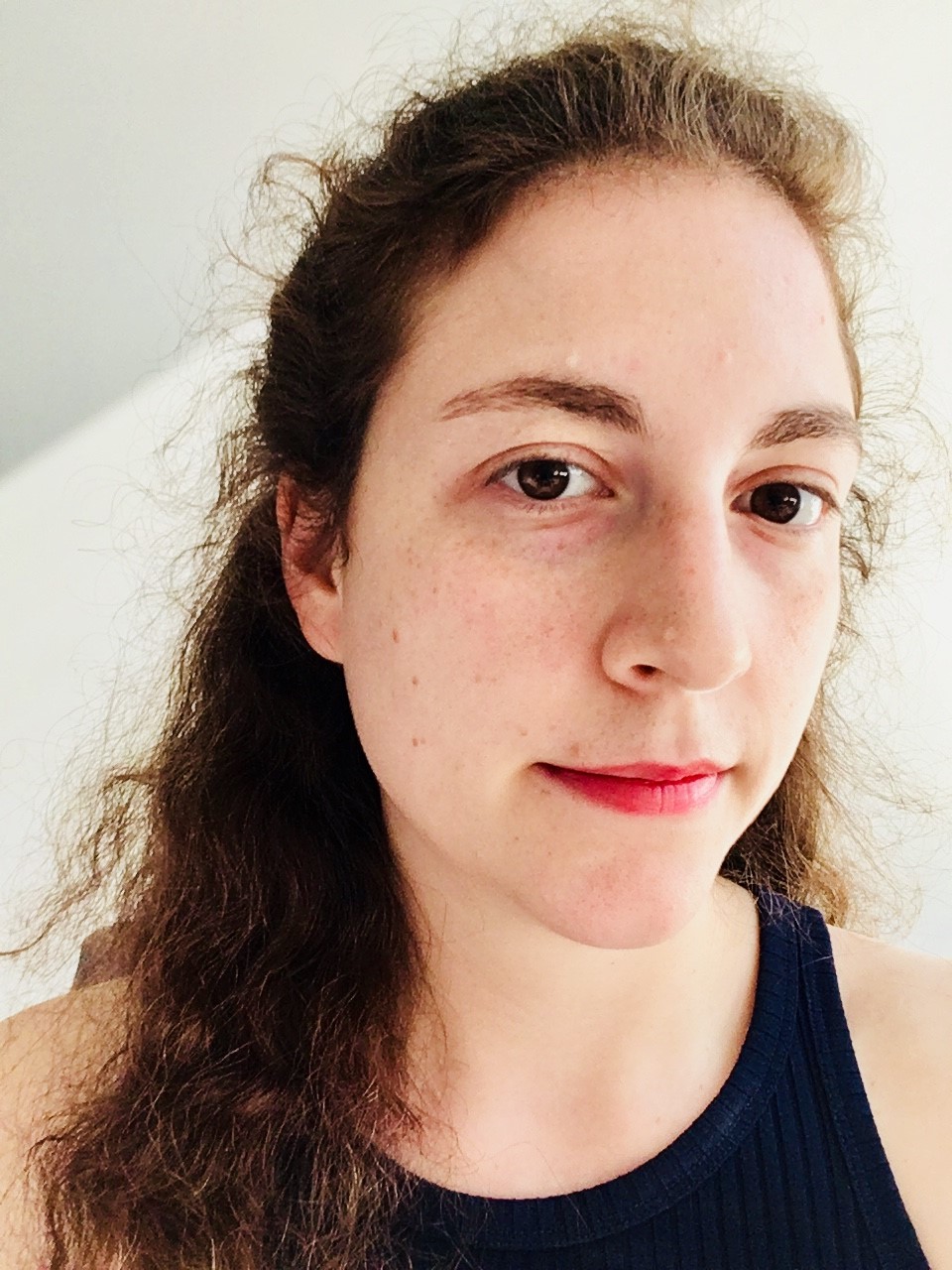 Epistimi Oikonomopoulou
Policy Officer – Unit B1 DG ENER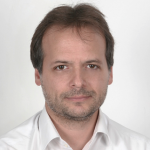 Haris Doukas
Associate Professor, School of Electrical & Computer Engineering, NTUA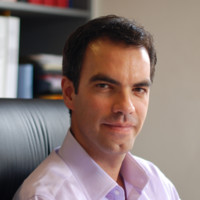 Panagiotis Papastamatiou
CEO, ENTEKA, Director ELETAEN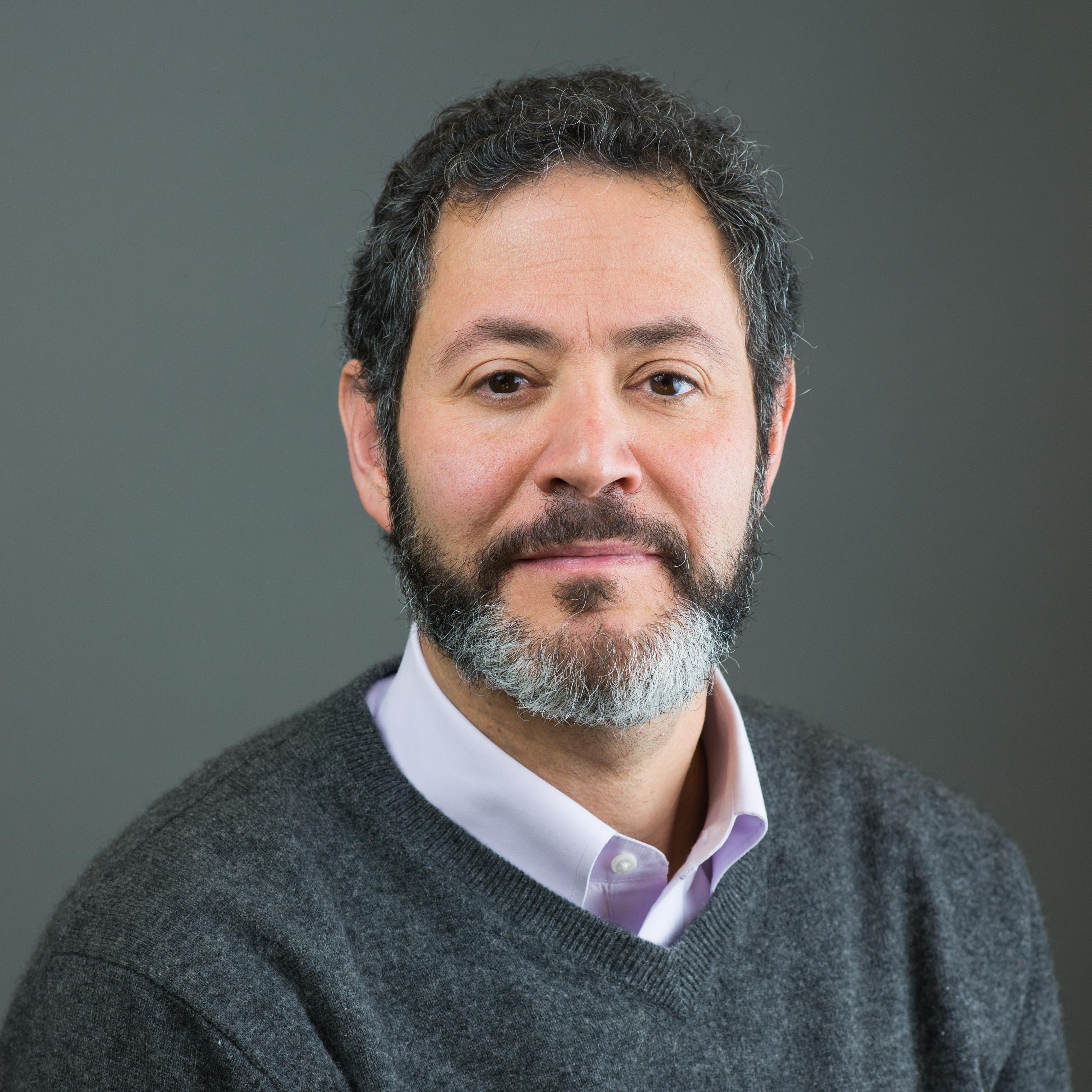 Michael Ratner
Energy Specialist Coordinator, Congressional Research Service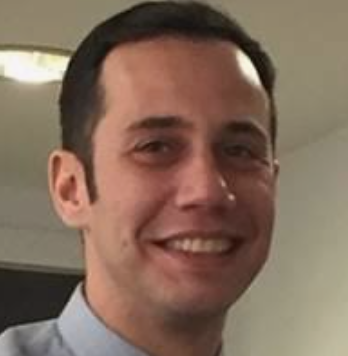 Harris Damaskos
Principal Banker, EBRD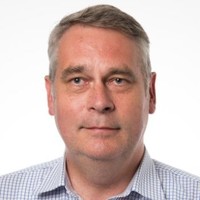 Rudy Van Beurden
Communications & Public Affairs manager, Fluxys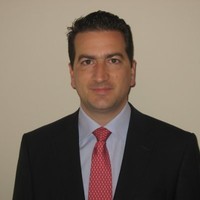 Harry Vovos
Head of Corporate, Corporate and Investment Banking, National Bank of Greece
Dusan Klinar
Professor, Faculty of Chemistry and Chemical Technology of the Universities of Maribor and ZRS Bistra Ptuj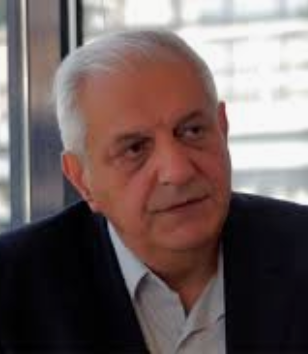 Nicholas Chatziargyriou
Chairman, HEDNO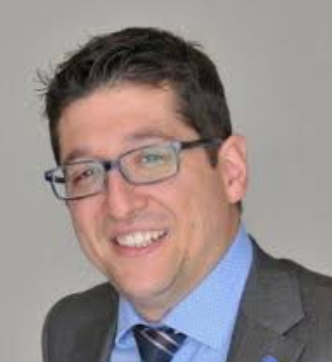 Panagiotis Mitrou
Technology & Innovation Manager, Marine & Offshore Business Development at Lloyd's Register South Europe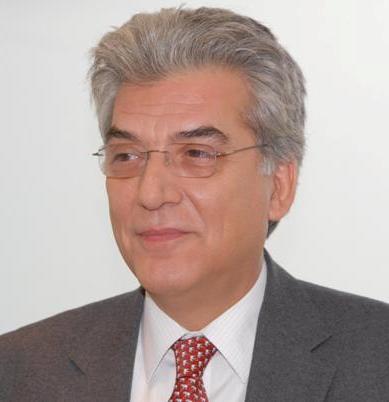 Arthouros Zervos
Renewable Energy Policy Network, REN21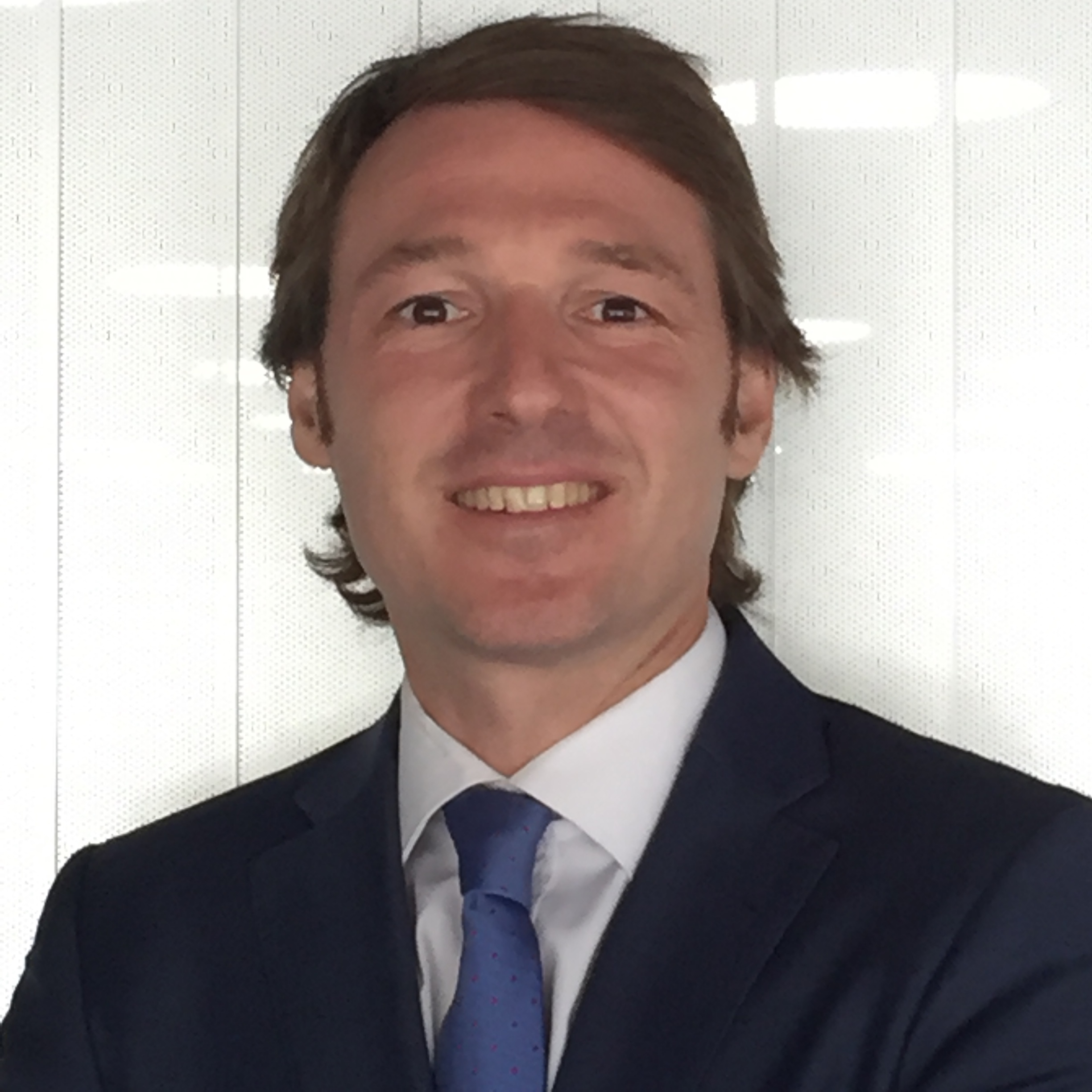 Alvaro Delicado Rodriguez Ajuria
Manager, Scale Gas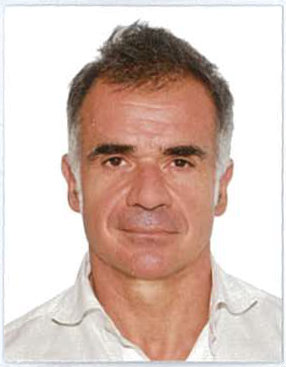 Luigi Ferroni
E&C offshore division, Zohr Project, Deputy Project Director, Saipem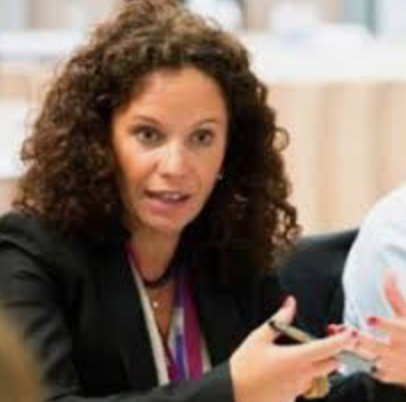 Maria Rita Galli
Executive Vice President Business Development, Snam S.p.A.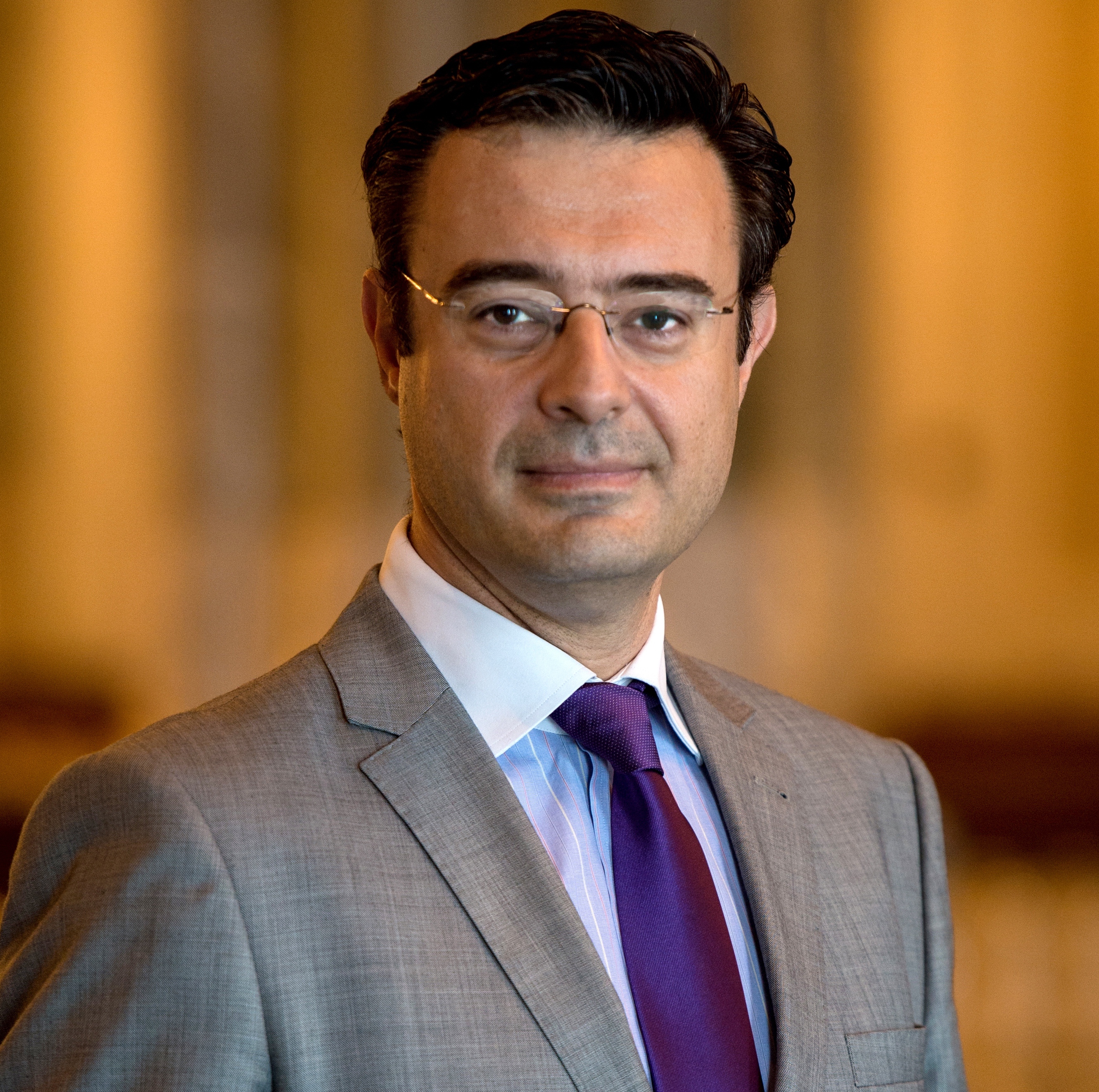 Spyros Kiartzis
Manager New Technologies and Alternative Energy Sources, Hellenic Petroleum S.A.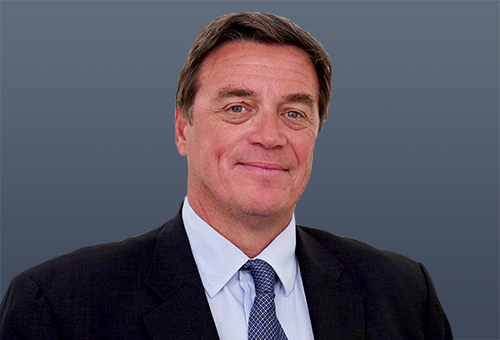 Dimitris Gontikas
Managing Director, Energean, Greece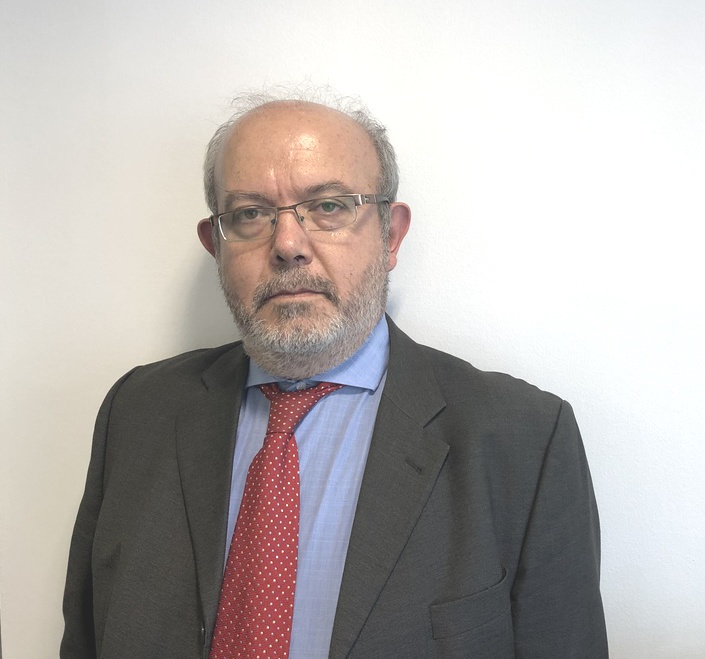 Vassilis Spiliotopoulos
Managing Director Greece & Cyprus, Siemens-Gamesa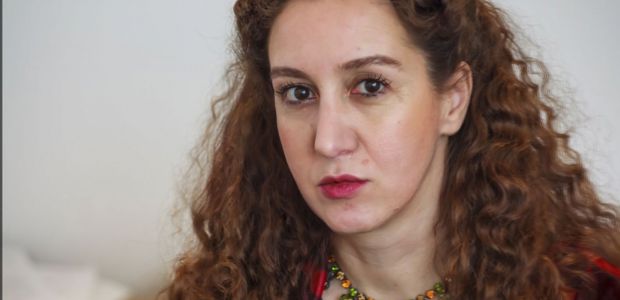 Stephania Mosse
CEO and Vice President, Public Gas Distribution Networks (DEDA)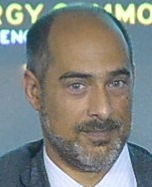 Konstantinos Athanassiadis
Chairman, Hellenic Association of Electricity Trading and Supply Companies (ESEPIE)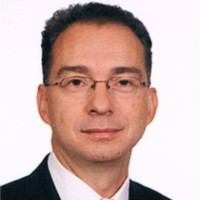 Francisco Javier Rubio Oderiz
LNG Origination Manager, Naturgy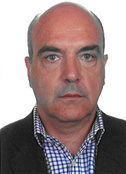 Kostis Sifnaios
Project Director, Gastrade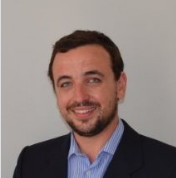 Fernando Kalligas Castiella
Country Manager, Enagás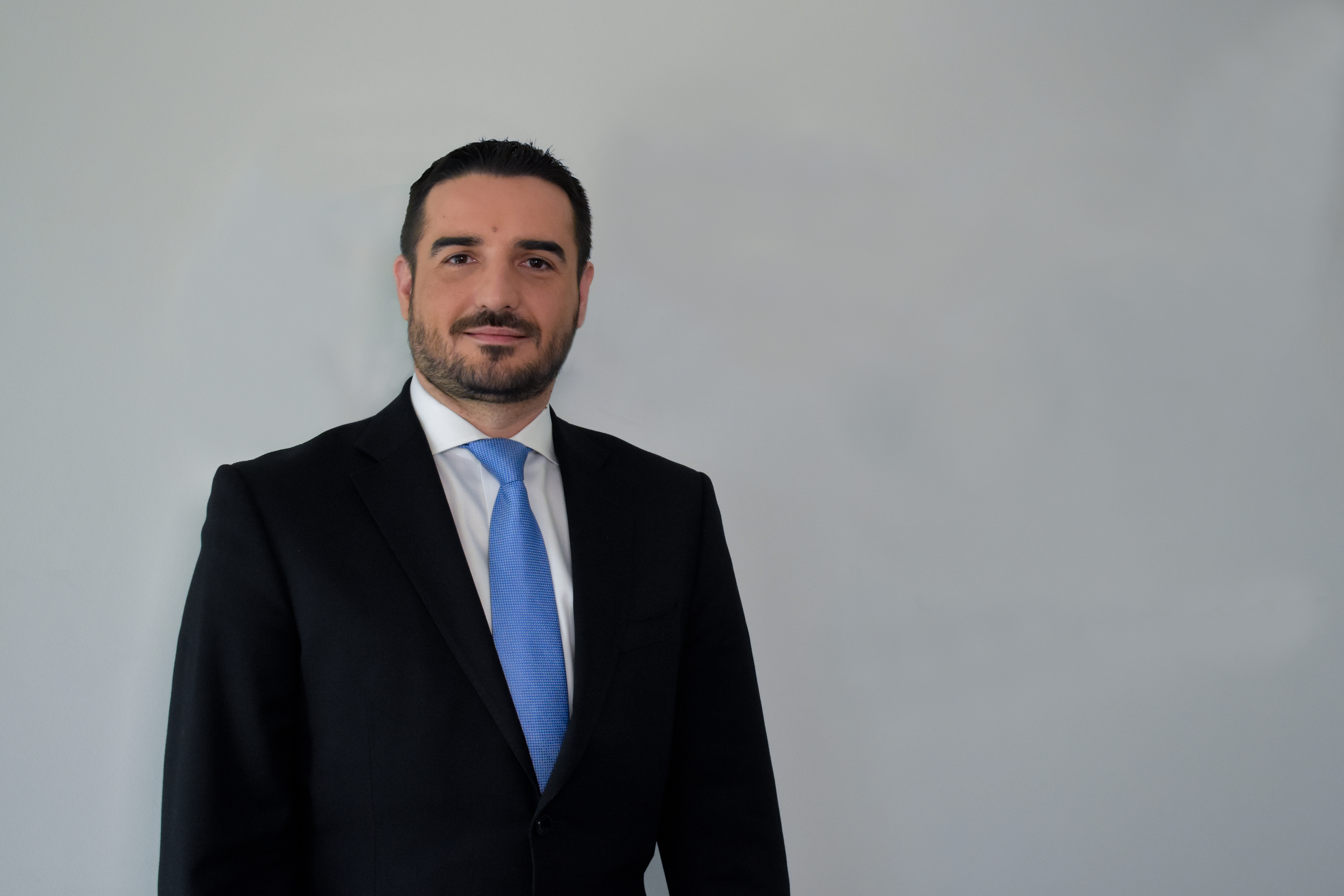 Aristotelis Chantavas
Head of Renewable Energies, Rest of Europe, Enel Green Power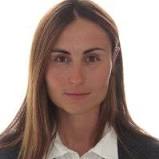 Beatriz Ruiz Castello
Innovation and New Energies, Enagás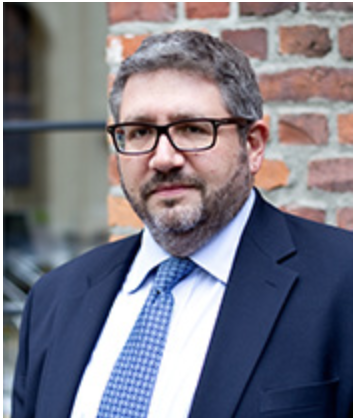 Harry Tzimitras
Nonresident Senior Fellow, Eurasia Center and Global Energy Center, Atlantic Council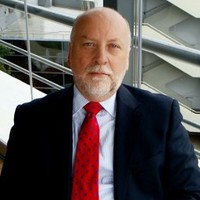 Costas Mitropoulos
Executive Director at PwC Greece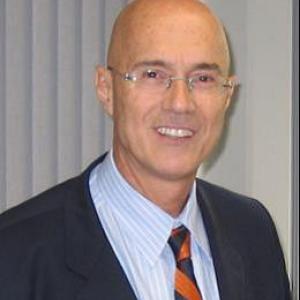 George Kremlis
Honorary Director of the European Commission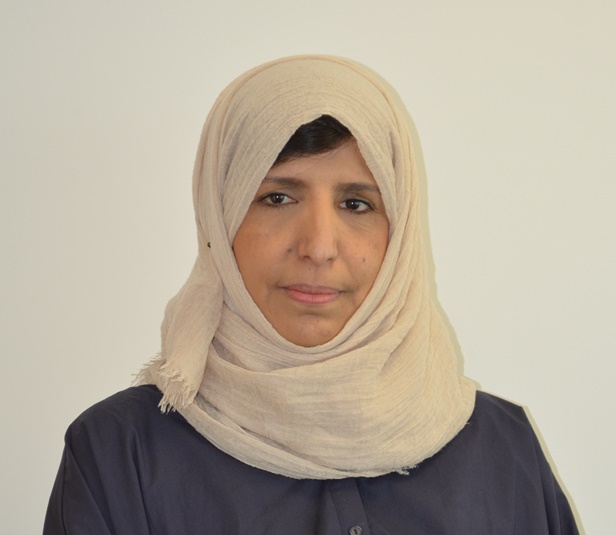 Mahdjouba Belaifa
Head of the Gas Market Analysis Department, Gas Exporting Countries Forum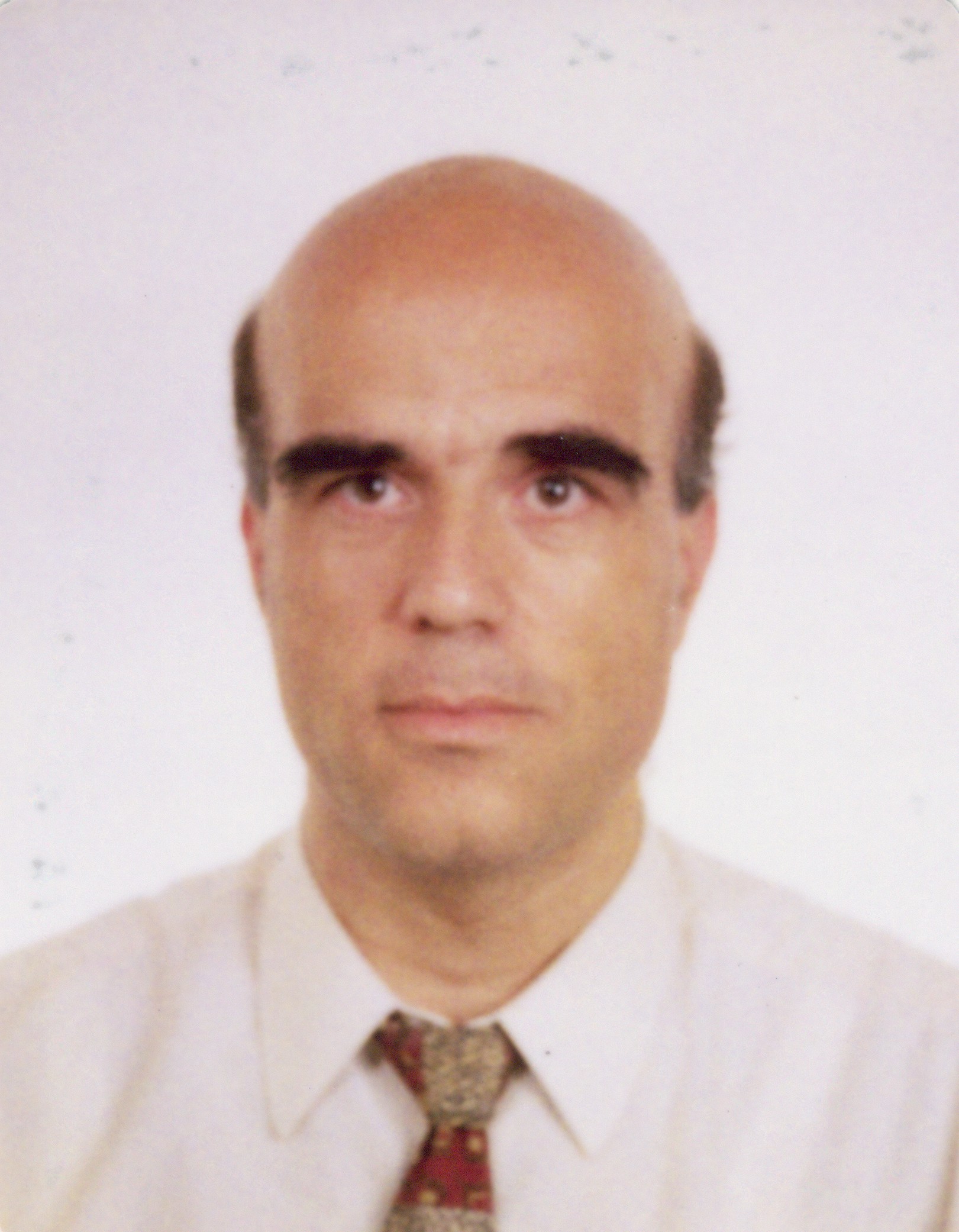 Fotis Karagiannis
Director of the New Products & Services Promotion and Development Department, Development Division of PPC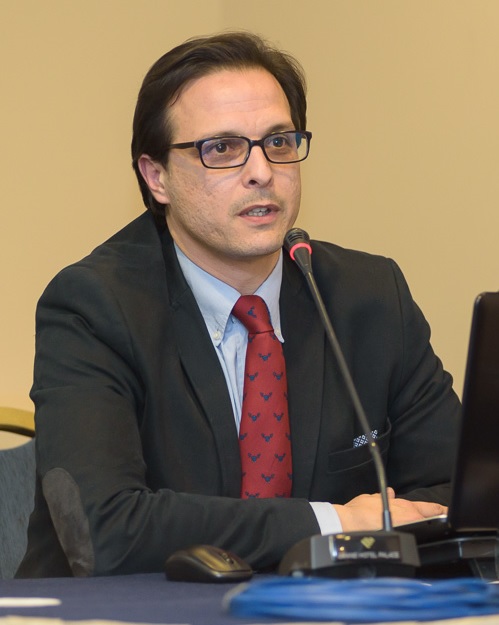 Konstantinos Tomaras
Deputy CEO, Spyropoulos SA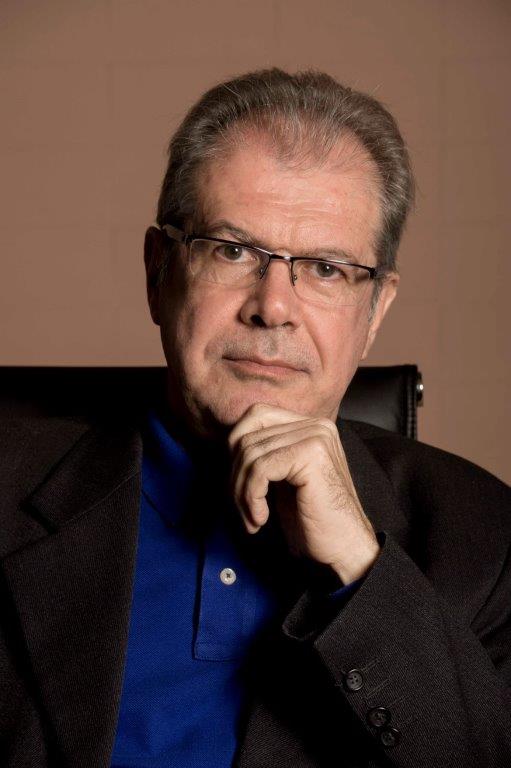 Athanasios Stubos
Research Director, Head of the Environmental Research Laboratory and Institute, Director at the National Research Center Demokritos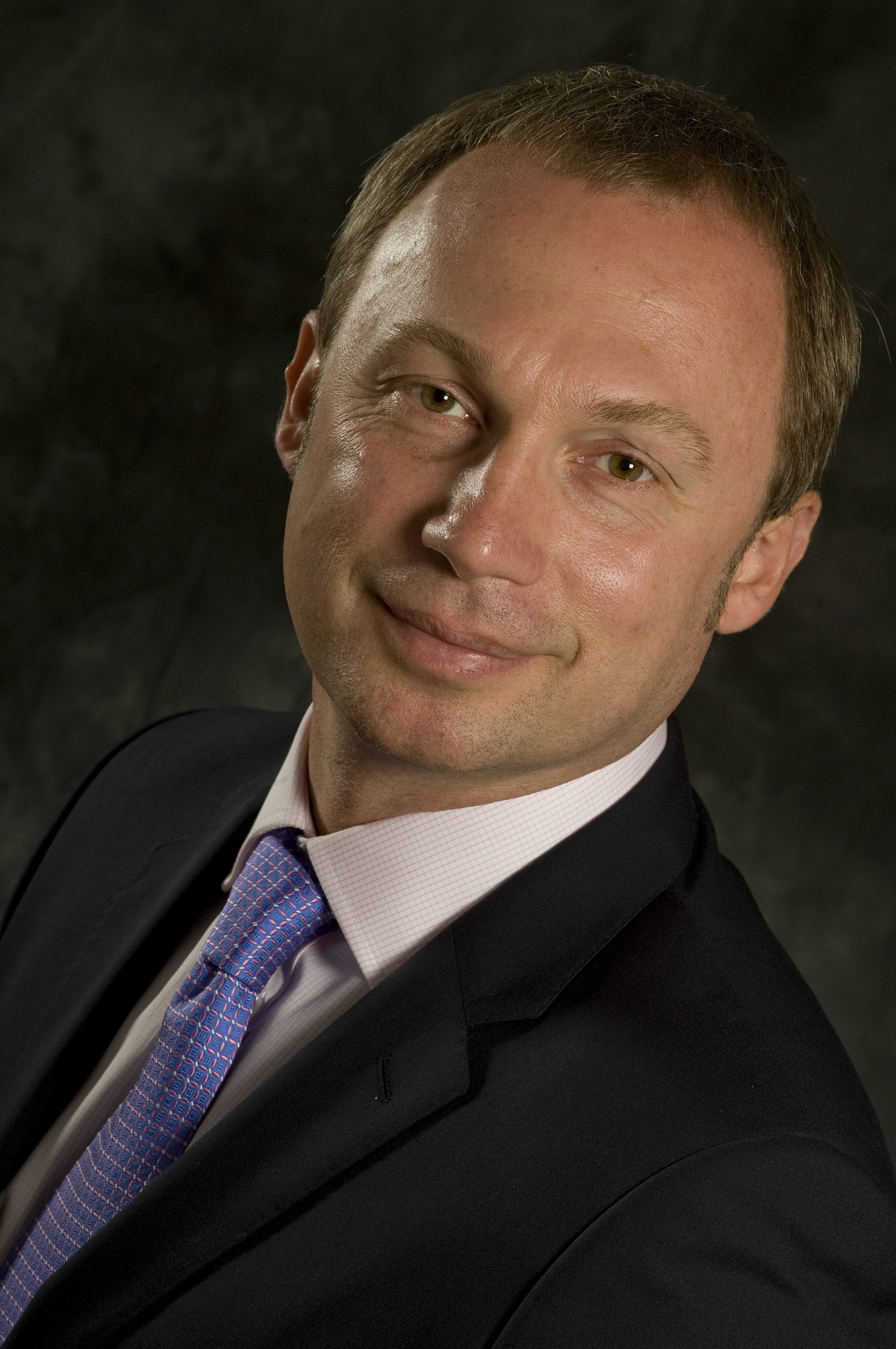 Vyacheslav Mishchenko
Executive Director, Centre for Energy Skolkovo
Konstantinos Venetsanos
Project Finance Manager, NBG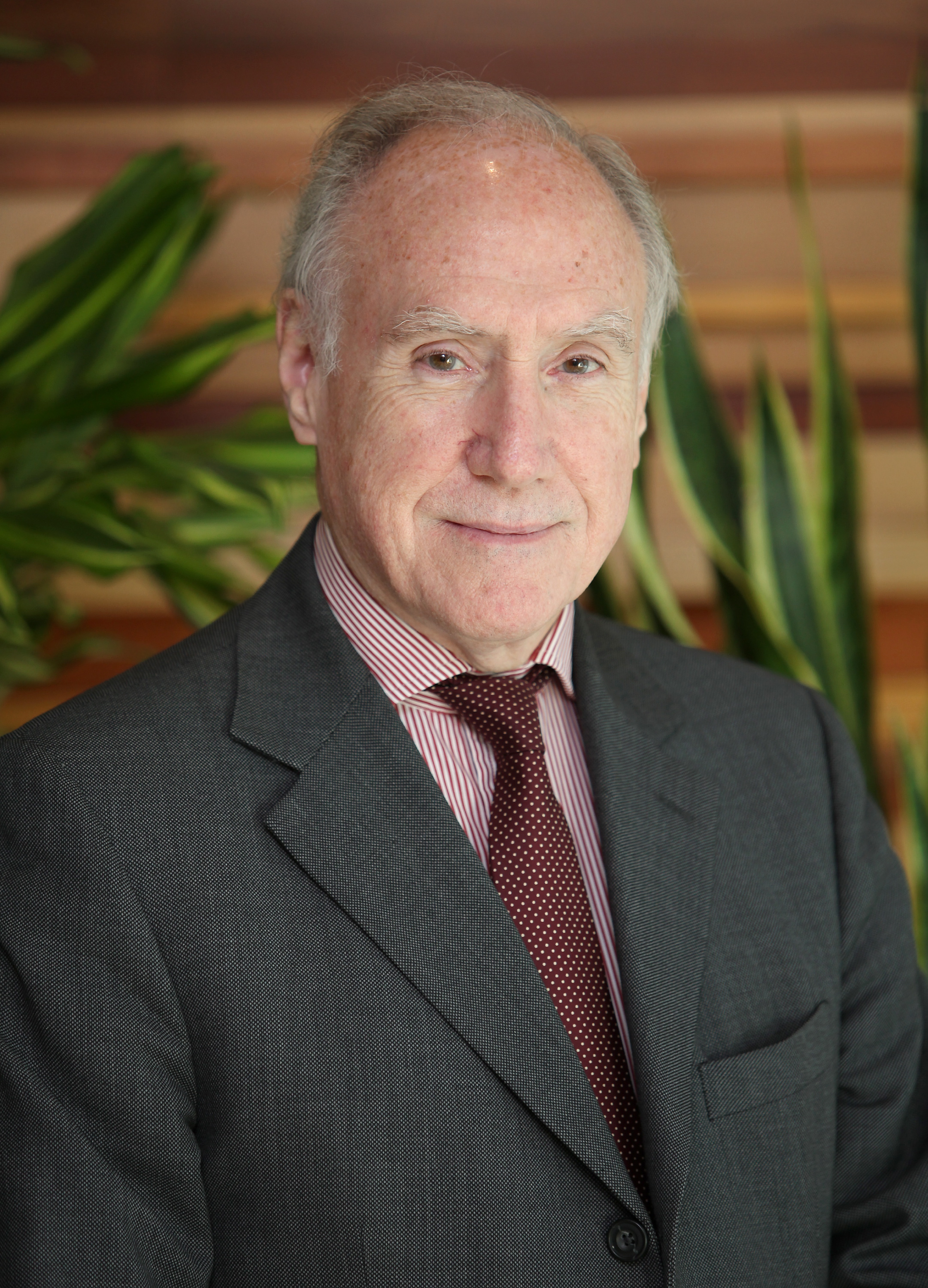 Leonidas Drollas
Chief Economist and Deputy Executive Director Centre for Global Energy Studies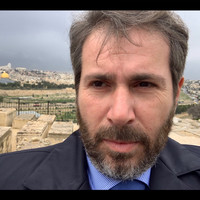 Christos Skoulidas
Technical Director, EDA Attikis S.A.

Kostas Andriosopoulos
Chairman, HAEE; Professor, Finance & Energy Economics, ESCP Europe Business School, UK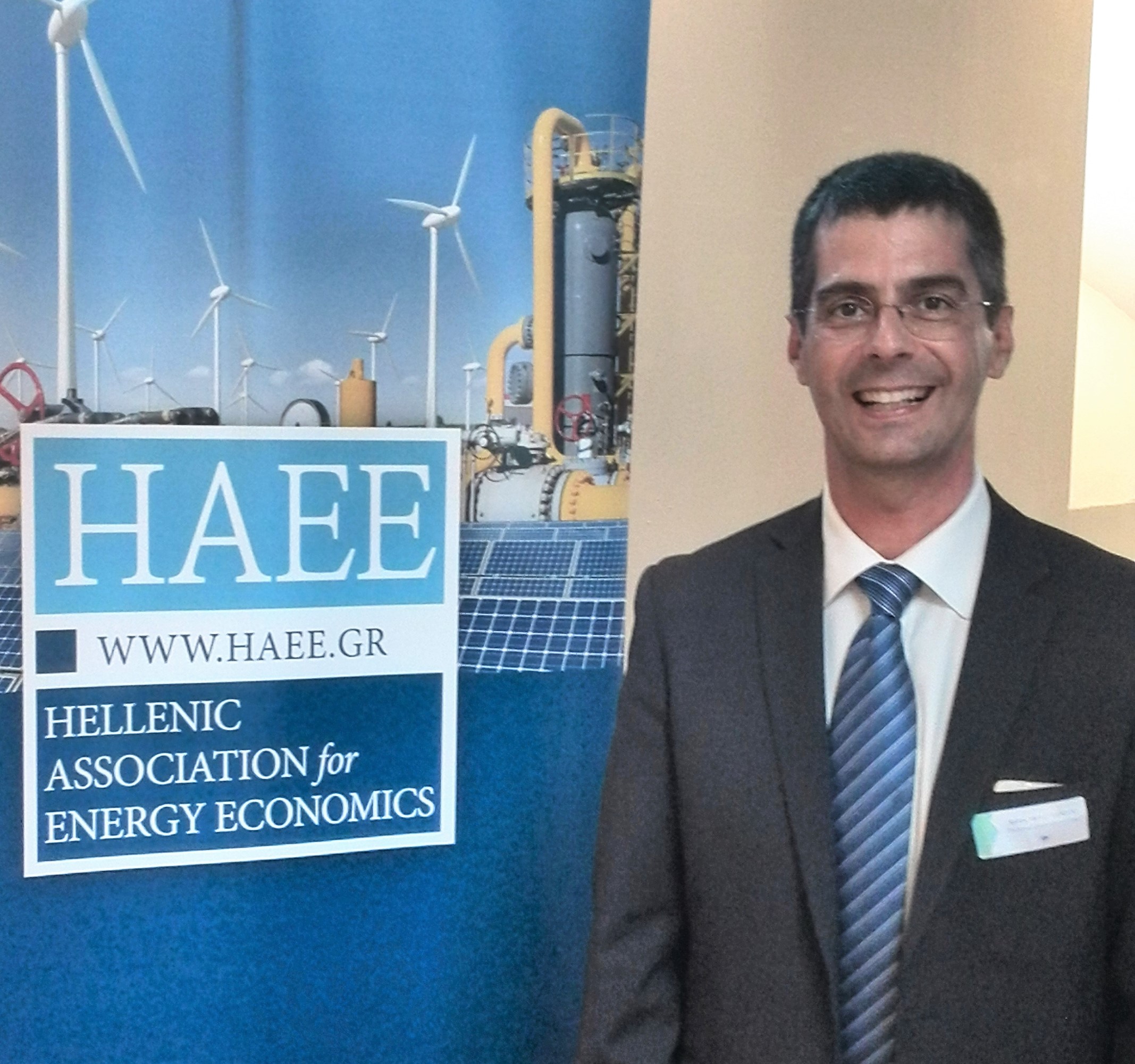 Spiros Papaefthimiou
Vice President, HAEE; Associate Professor, Energy Management, Technical University of Crete, Greece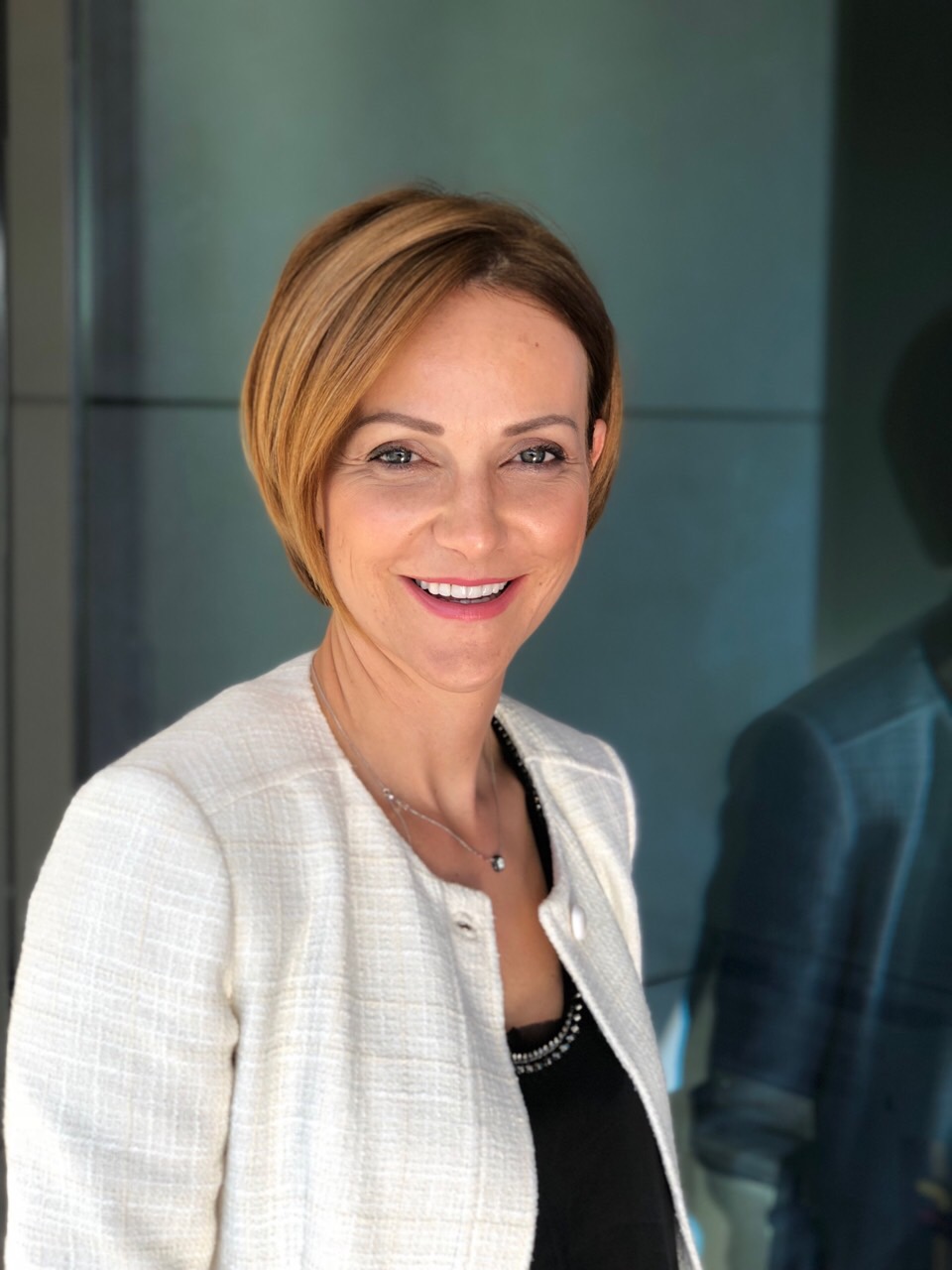 Alexandra Sdoukou
Advisor to the President of New Democracy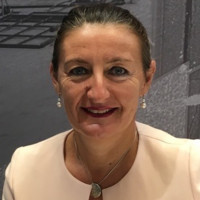 Valerie Ducrot
Executive Director, WEC-GGC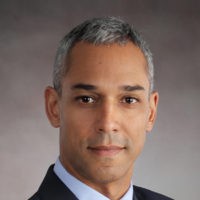 Christophe Malet
Senior Vice President Upstream and Mainstream LNG, Hanas
René Bautz
CEO of Gaznat; Chairman, World Energy Council - Global Gas Centre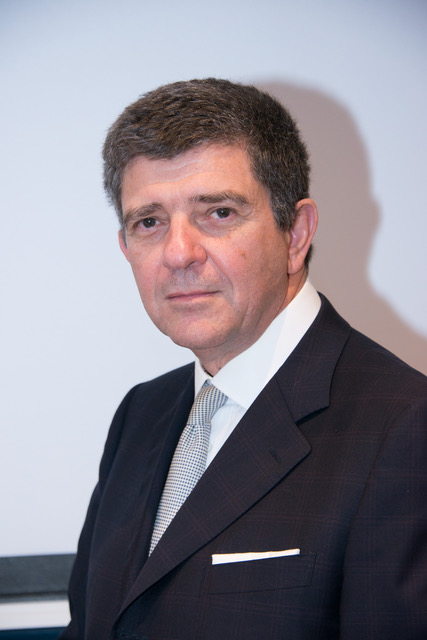 Tasos Garis
Vice Chairman of HAEE; ESCP European Business School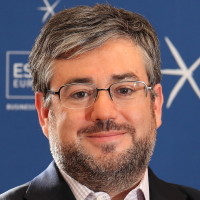 Miguel Palacios
Academic Dean Executive Education, ESCP, Europe Business School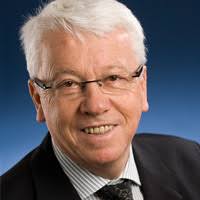 Patrick Gougeon
Emeritus Professor, ESCP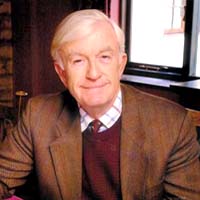 Michael Jefferson
Editor, Energy Policy; Affiliate Professor at ESCP Europe Business School; frm Chief Economist, Shell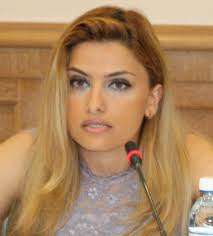 Gulmira Rzayeva
Founder and Managing Director Eurasia Analytics, Director Trade Forest Ltd., Research Associate; Oxford Institute for Energy Studies - Gas Programme, Advisor (WEC-GGC)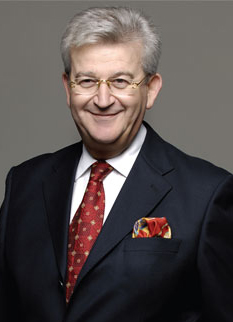 Christos Folias
frm. Minister of Development, Greece

Emilios Galariotis
HAEE Board Member; Professor of Finance, Audencia Business School, Institute of Finance, France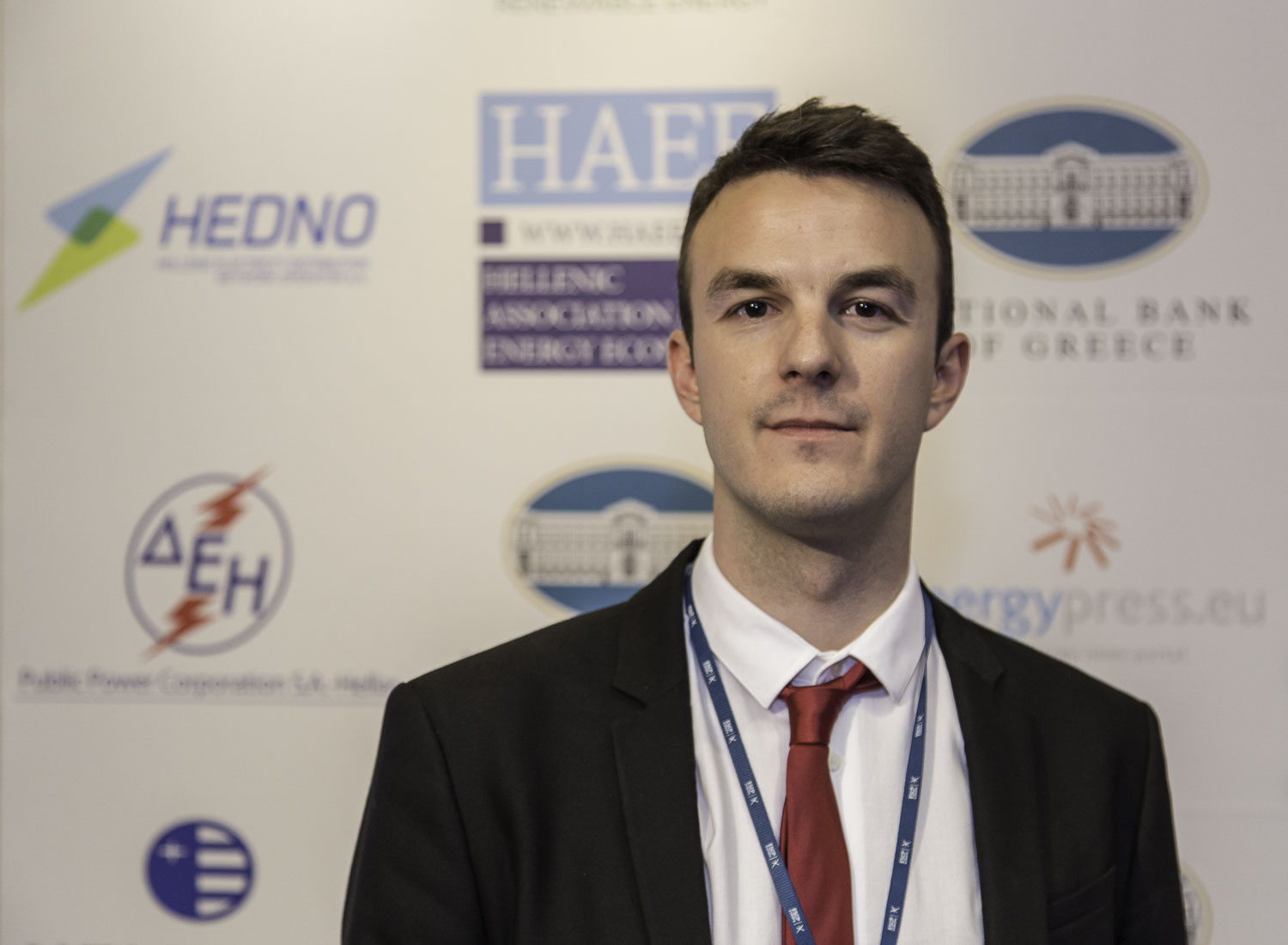 Philippos Ioannidis
PhD. Candidate, Department of Economics, Aristotle University of Thessaloniki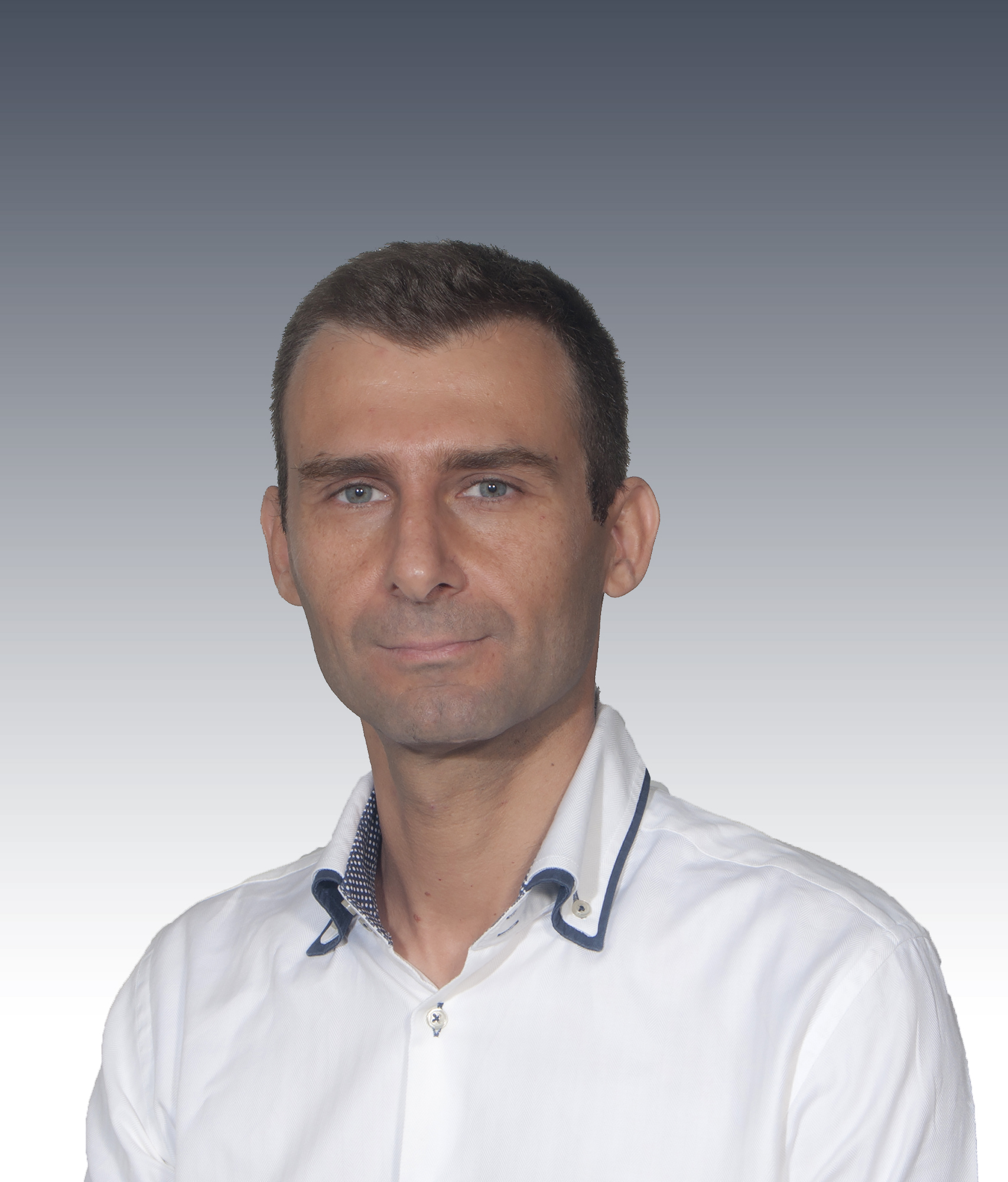 Athanasios Pliousis
PhD Candidate, Energy Economics and Finance, Technical University of Crete
REGISTER
IMPORTANT DATES
Abstract Submission Deadline
22/02/2019
Notification of abstract acceptance
11/03/2019
Submission of full papers
15/04/2019